Posted:
December 15, 2016
Web Team News
New Find My School!

The APS school locator just got an upgrade!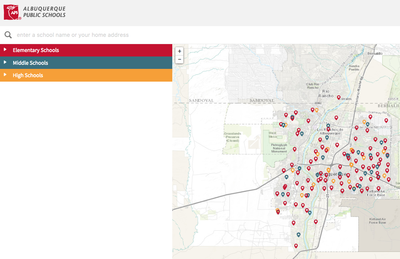 The Web Team created an interactive mapping tool that allows our visitors easy exploration of all APS district schools.
We customized it to include:
school look up based on address
display of school boundaries
links to school websites
directions and navigation
zoom controls, from district level to street level
We think it's pretty fab, but don't take our word for it! Check out Find My School for yourself and send us some feedback!