Manage Your Content
Writing
Writing for the web is not like writing for print. Studies show people read slower and scan text online. 
Our goal is to help departments and schools publish clear, relevant content to their sites. Here's resources on writing for the web and improving usability:
Writing Tips:
Less is more: use an inverted pyramid to organize content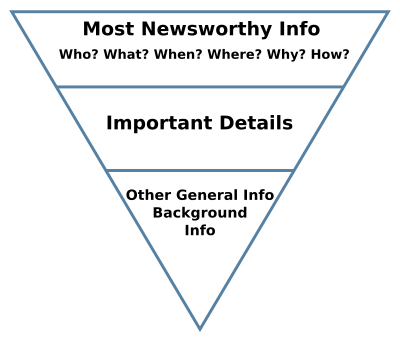 Keep it simple and proofread your work.
Tell a powerful story.
Give quick answers to common questions -- get to the point.
Style Guide
The guide outlines standards for aps.edu departments to measure the strength of their content. It streamlines writing for the web and approved color schemes to unify a look and feel for APS.