Inserting Objects
A guide to inserting images and gadgets.
There are lots of options for adding widgets and tools to your new site, including things like:
Images
Links
Calendars
Documents
Maps
And many others!
Here's how to insert objects onto one of the pages on your site:

1. Click Edit page.




2. Click the Insert menu.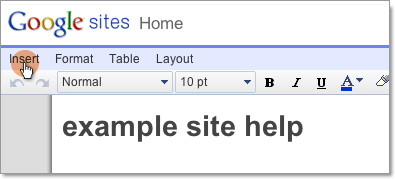 3. The menu shows you the different types of objects that you can insert into the page.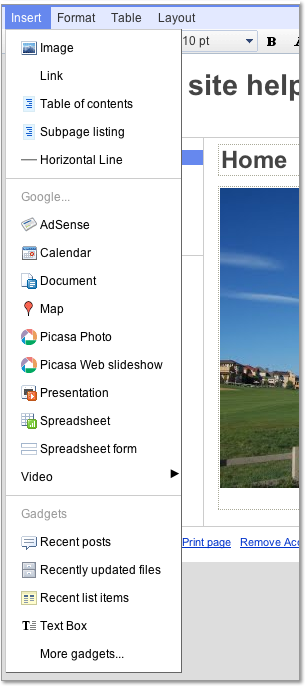 4. You can also search the Gadget gallery by clicking the More gadgets... menu.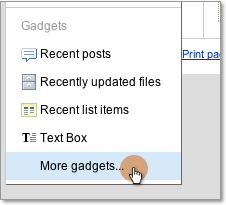 5. Search or browse the Gadget gallery. Interested in contributing a gadget to the gallery?



6. When you are done editing your page, click Save.

Document Actions