Publish vs. Draft
Draft
New items and uploads (including Images, Documents, Pages, Folders, News, and Events) are automatically in Draft mode.
Drafts are NOT visible to the public.
The Title is red and the State is Draft.

You can also see the State of your items in the Contents tab of your folder.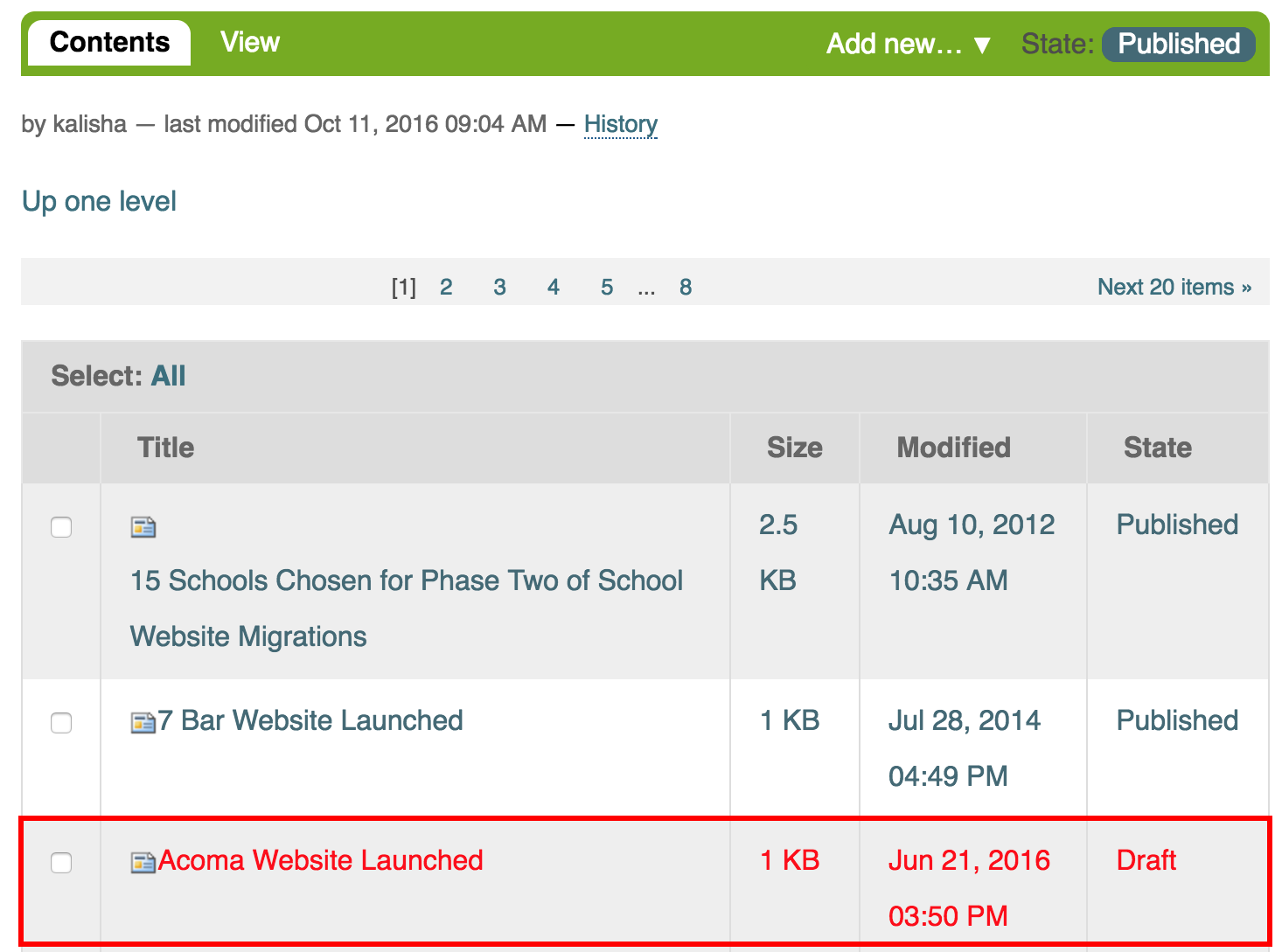 Publish
If you have publishing privileges, you can publish items by clicking the State dropdown menu, and select Publish.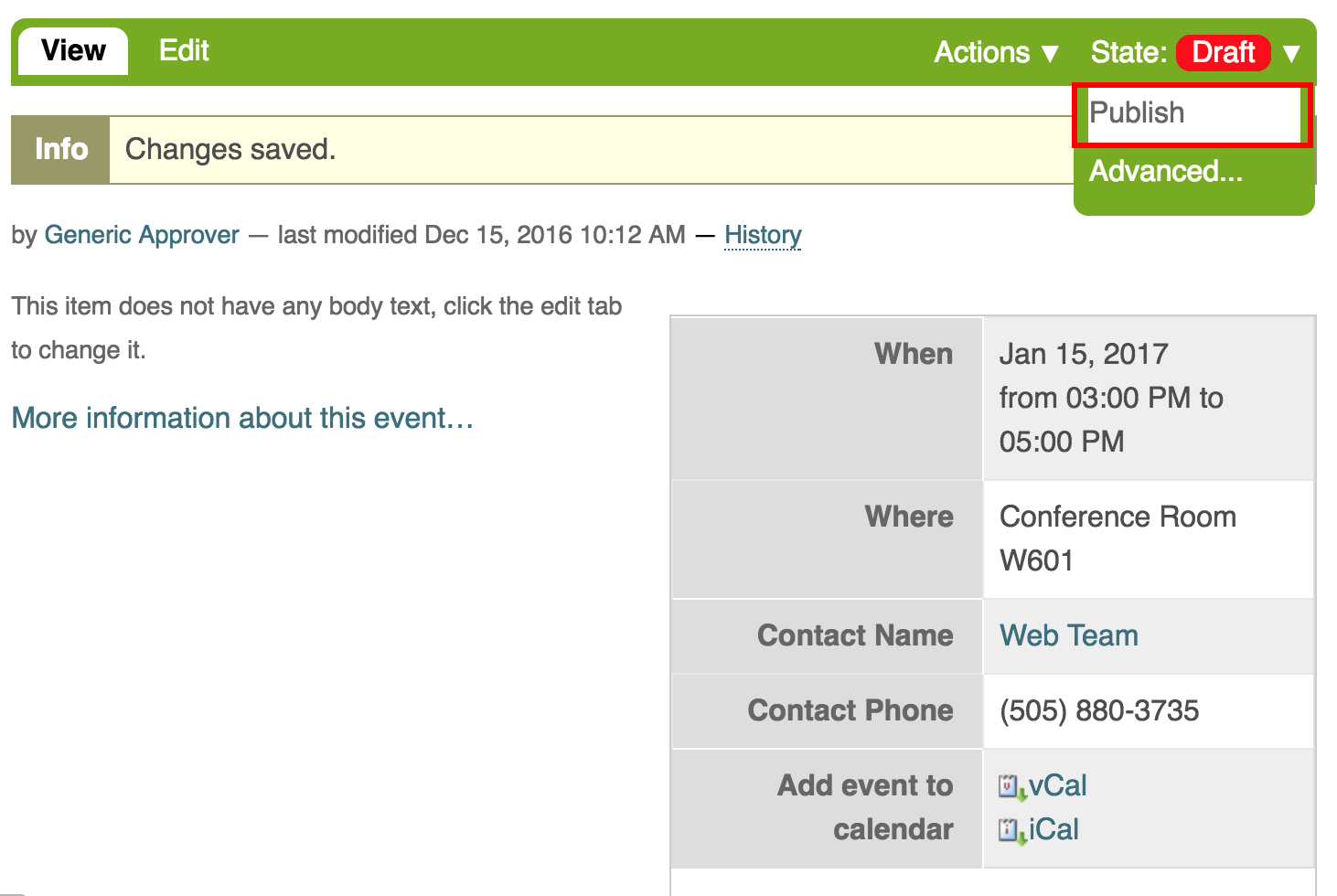 If you do not have publishing privileges, select Submit for Approval and your supervisor will be notified by email. 
The State will be Pending Approval until an action is taken.