Images
Add Image
Click the Draft Changes tab of an item.
Click in the Body Text box where you want the image.
Click the Image icon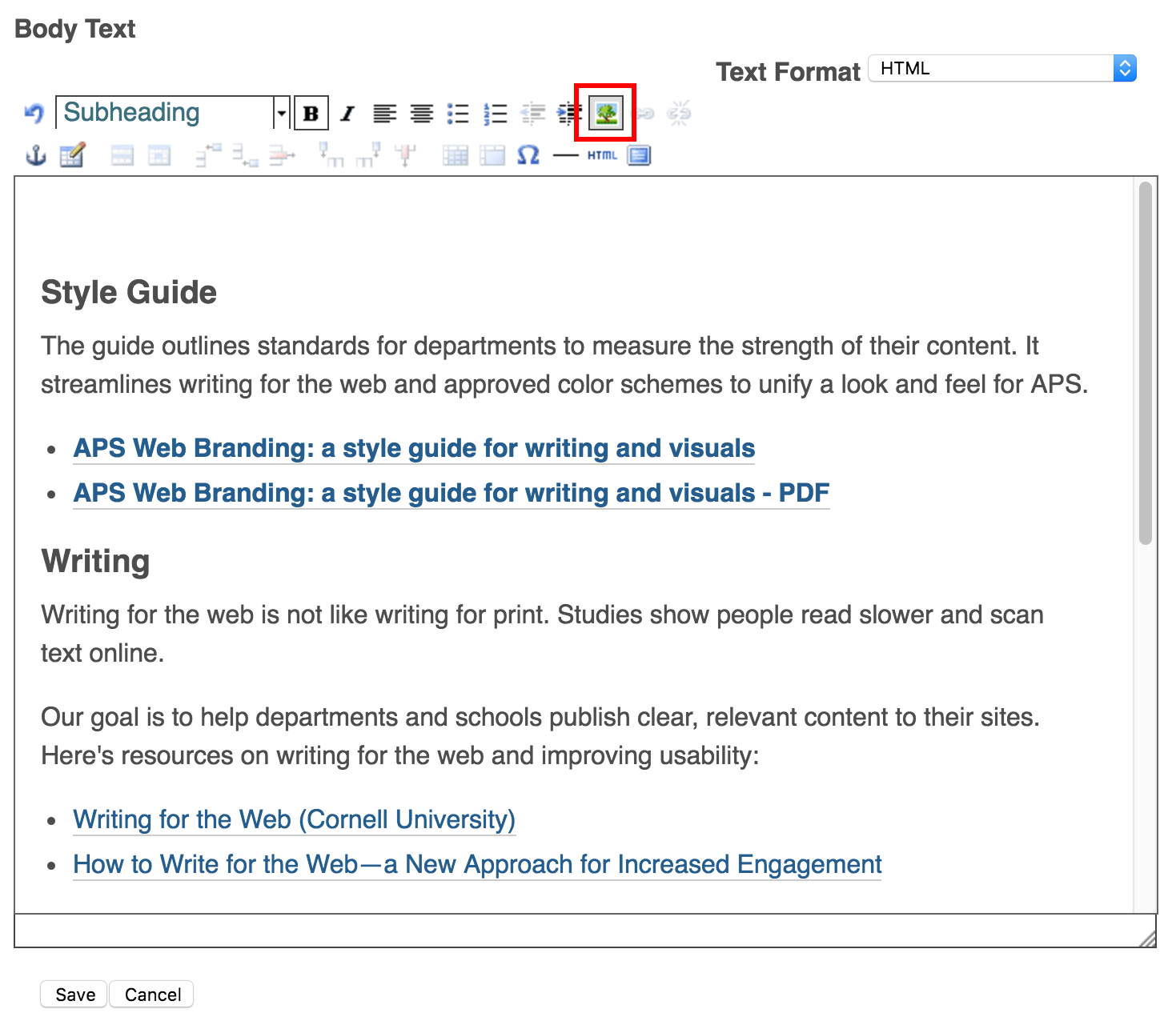 Navigate to your department's Images Folder using the breadcrumb links at the top.
Click inside the Images Folder.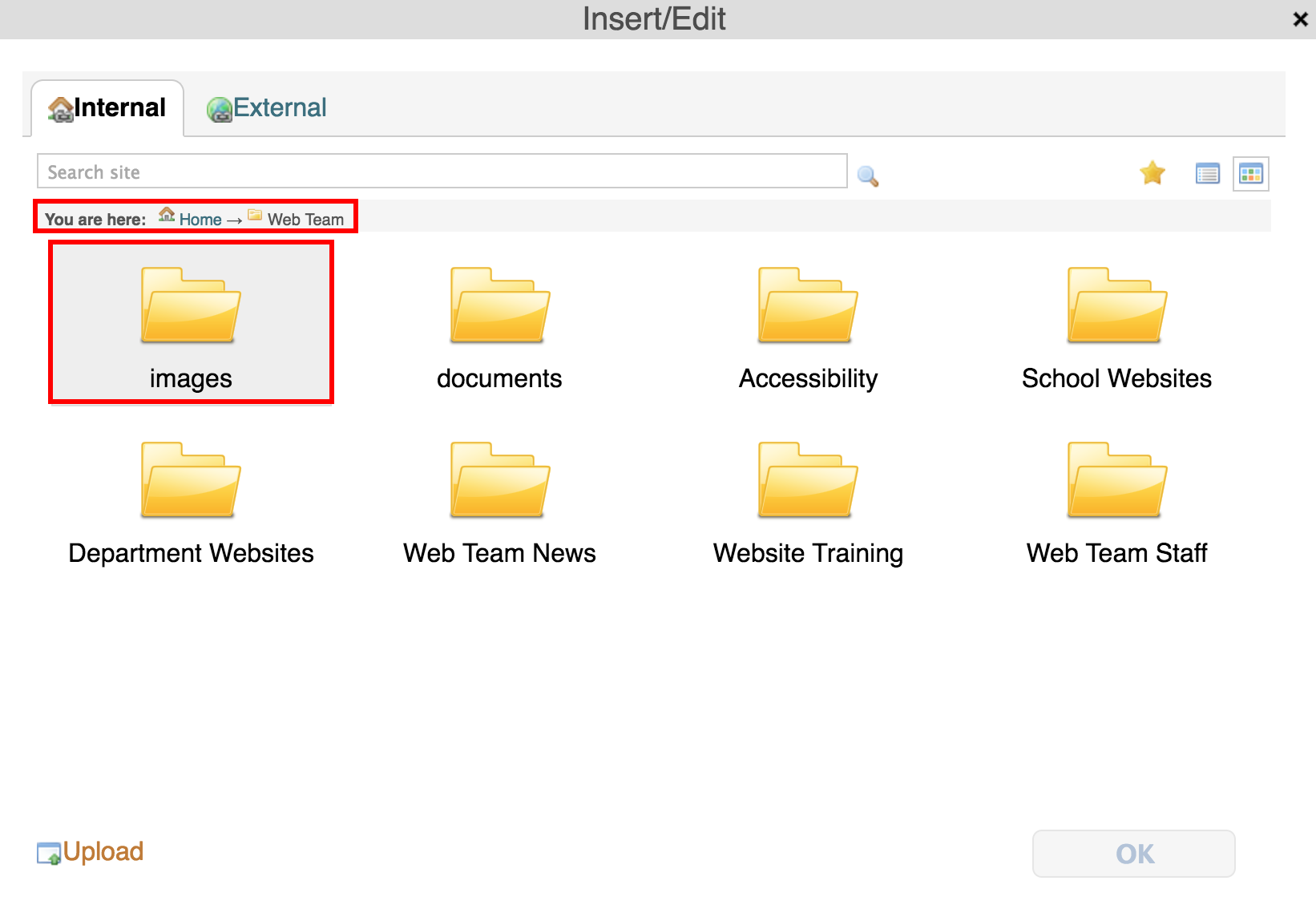 Click the Upload link on the bottom left.
Click the Browse/Choose File button to find the image on your computer.
Click Open.
Type a Title for the image -- this title becomes the image's Alt Text and is an important accessibility guideline. If you do not give a title, the file name will be used as the title which may or may not be a good Alt Text description.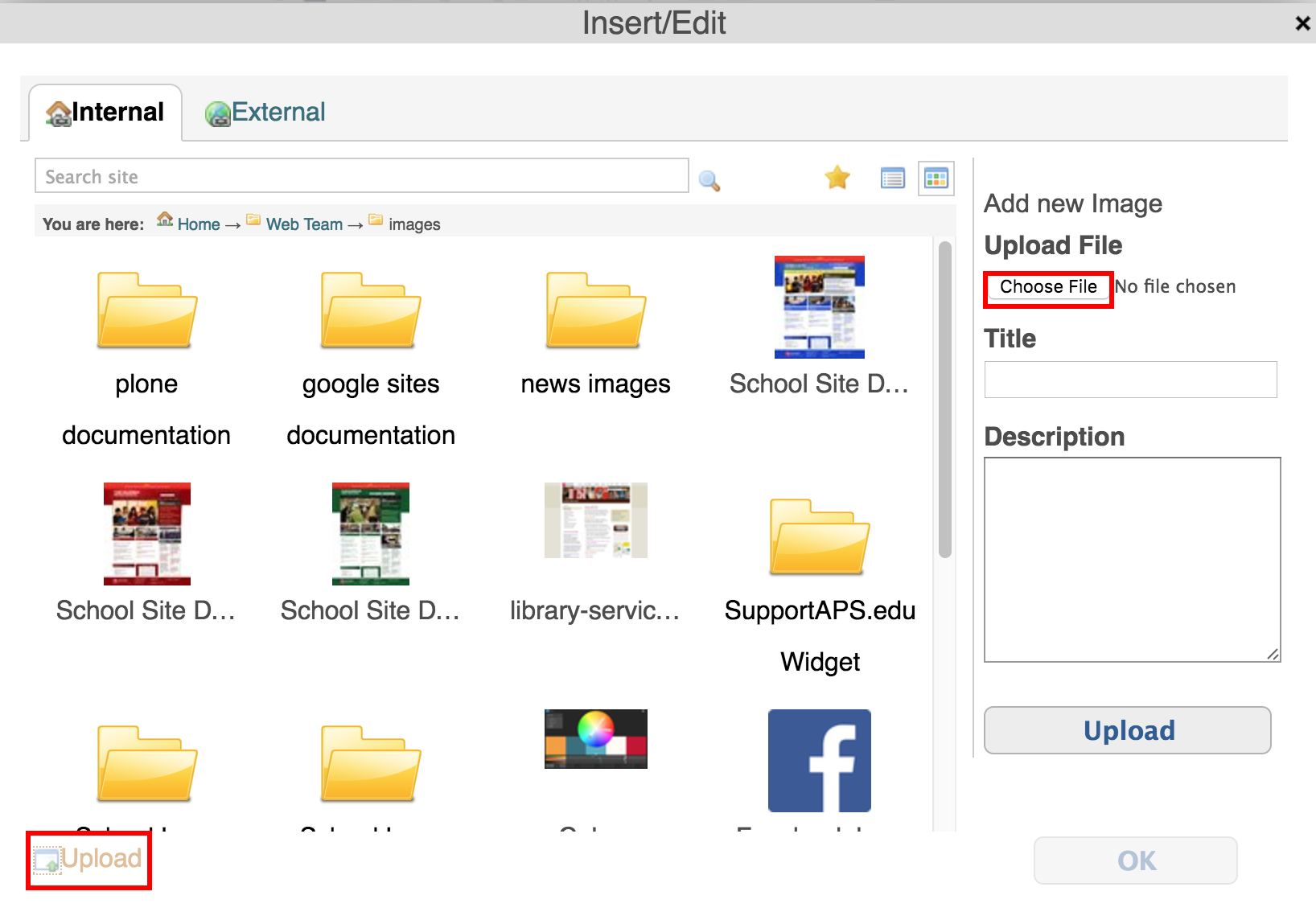 Use the Align and Size dropdown menus to select the image alignment and size.
Click OK.
If you need to resize the image, you can click on the image and drag the corners in or out to resize (use only the corners so the image retains the correct proportion).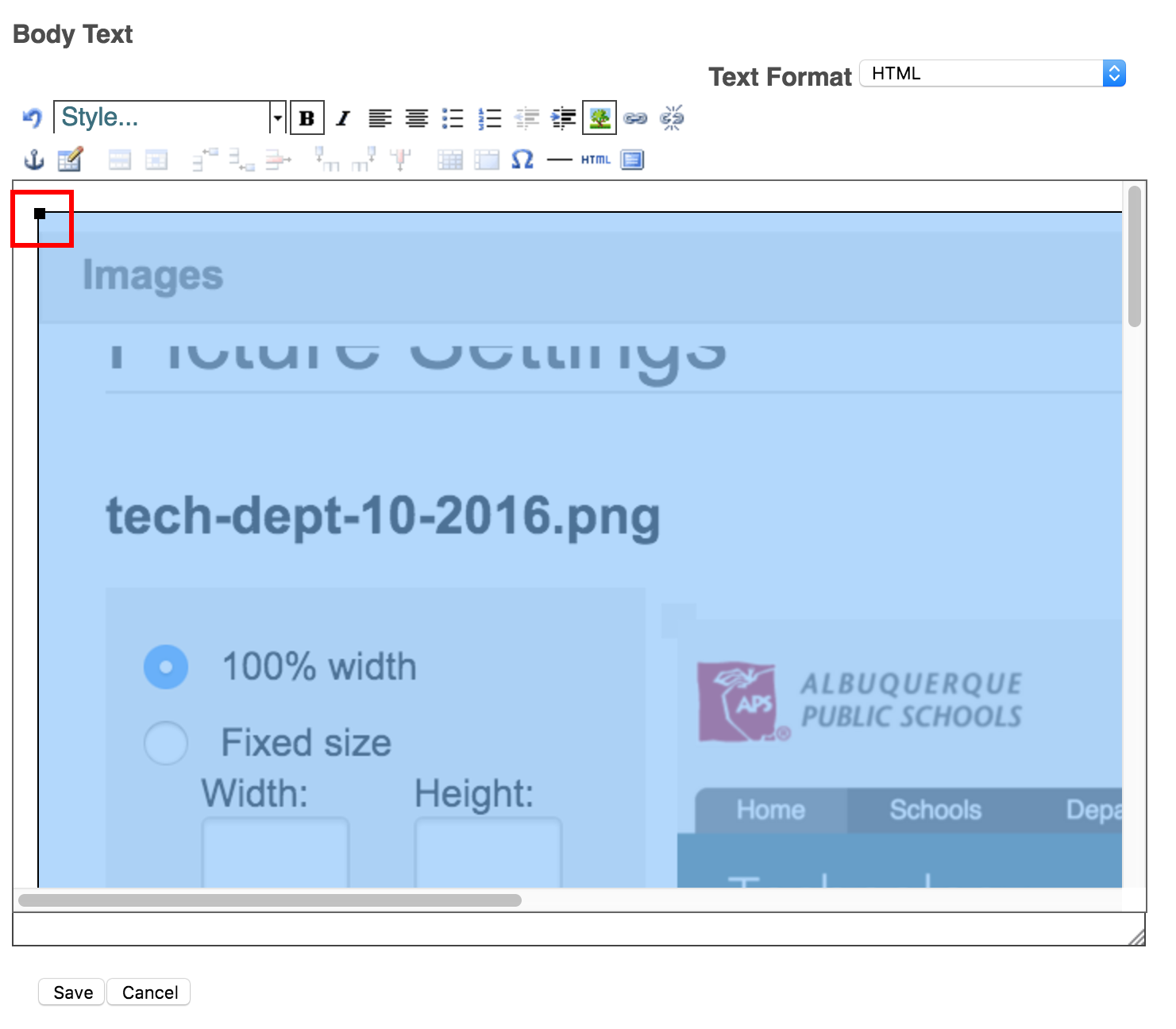 Save the page and Publish the Draft.
Images Folder
Add images in the Images folder for later use or archive.
Go to the Contents tab of your main page.
Click inside the Images folder.
Click the Add new dropdown menu, select Image.
Follow the same steps as above.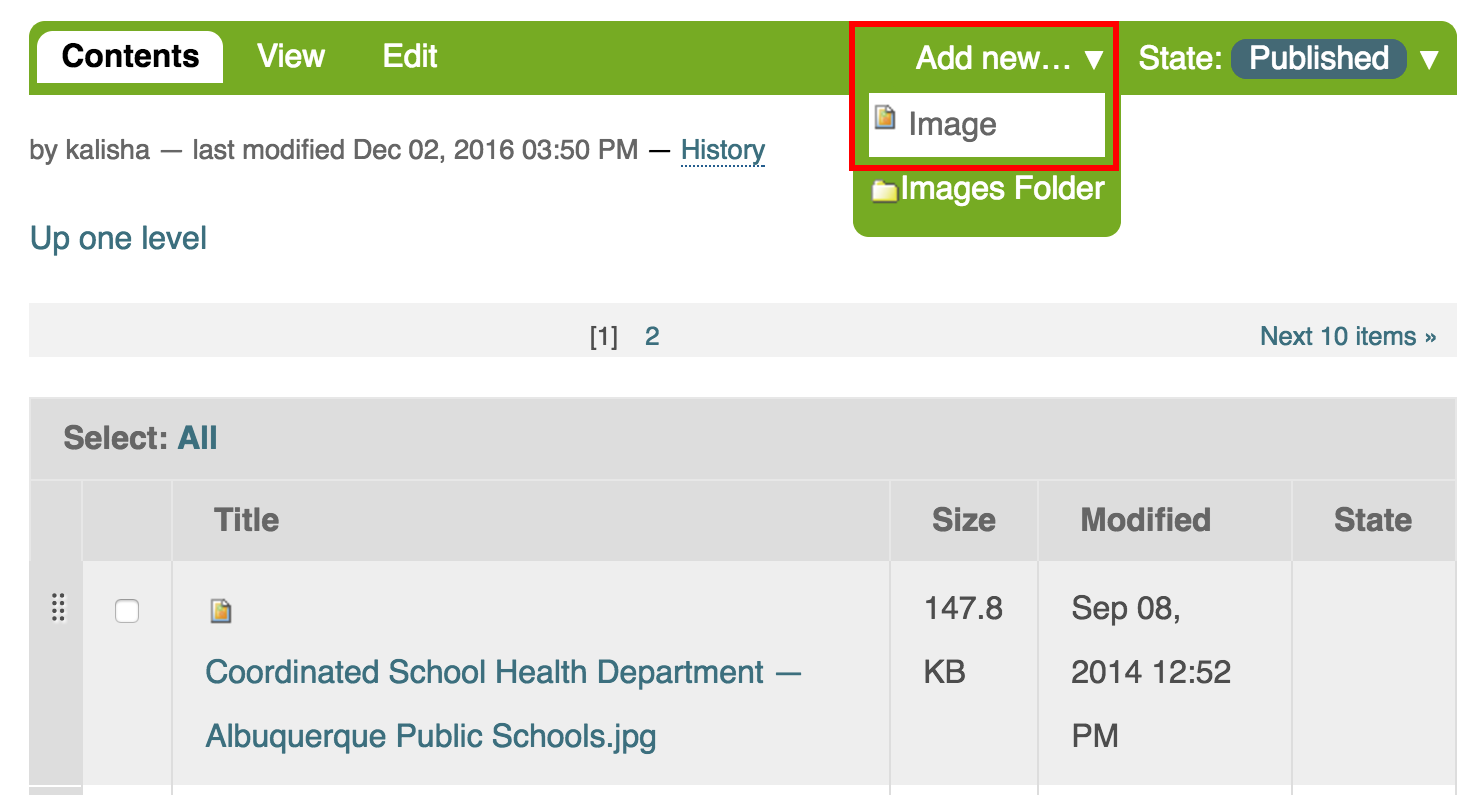 Editing Images
To edit an image's size, alignment, etc. click the image.
Click the Insert Image icon. 

Make your changes, click OK, and Save the page.
Replace Image
Replace an image with a new version by going to the Contents tab, Images Folder.
Click the image name.
Click the Edit tab.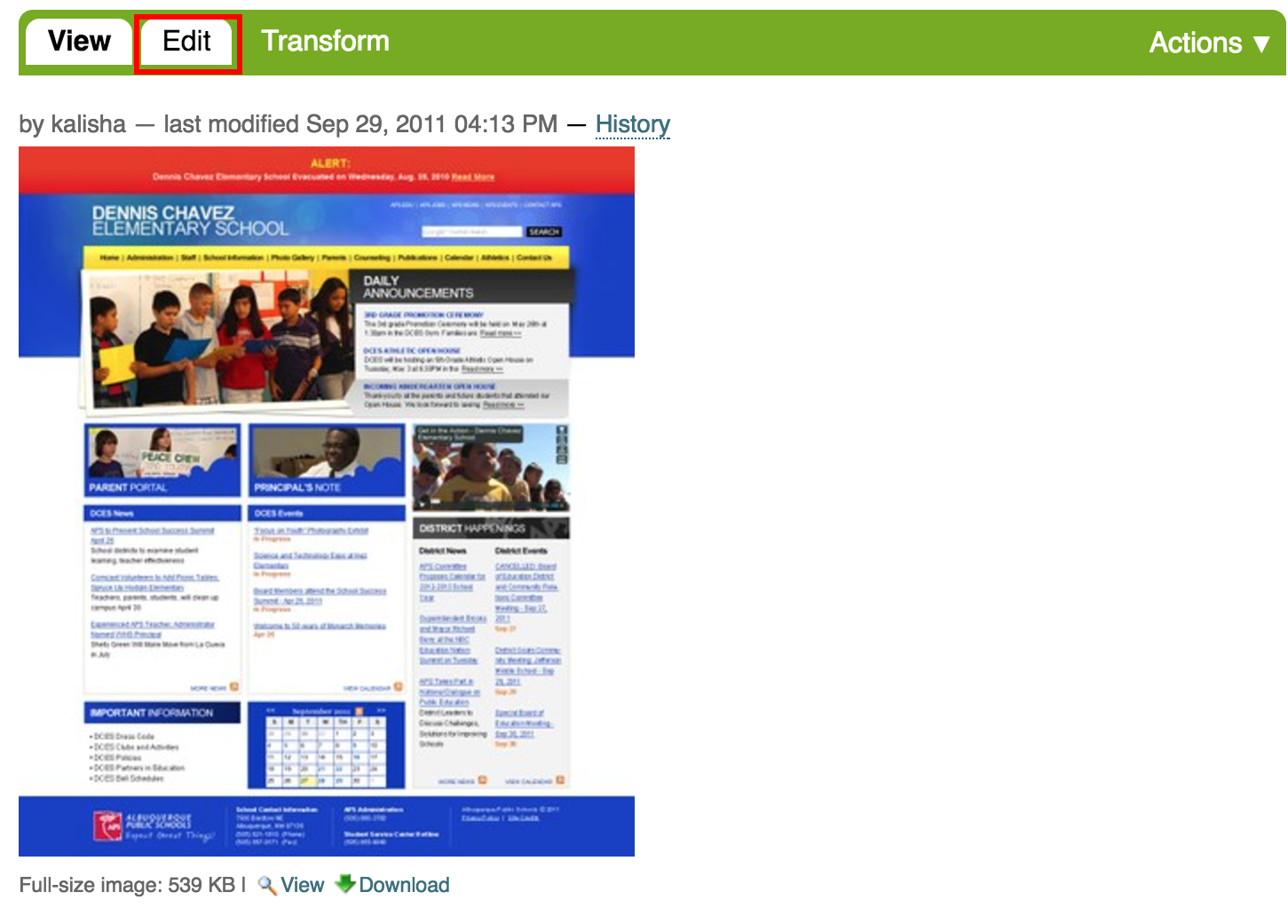 Select the Replace with new image bullet point.
Choose the file on your computer.
Save at the bottom of the page.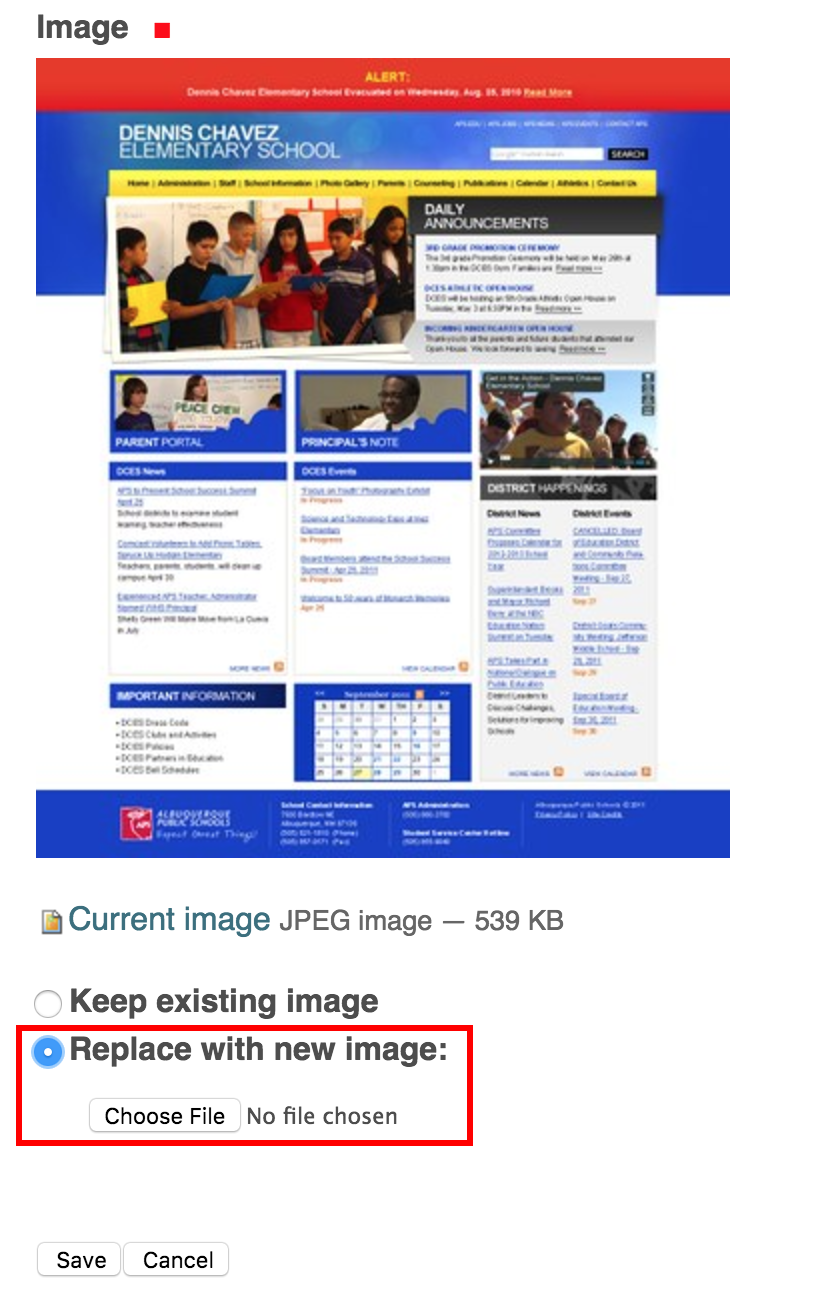 Delete Image
To delete an image from the page, click on the image to select.
Press the Delete or Backspace key on your keyboard.
To permanently delete the image from the website, go to your department's homepage and click the Contents tab.
Click the Images Folder.
Select the checkbox next to the image file.
Click the Delete button on the bottom of the page.