Department Staff List
Video tutorial (.32 seconds, no audio):
On the department staff page, click the Add new dropdown menu, APS Employee.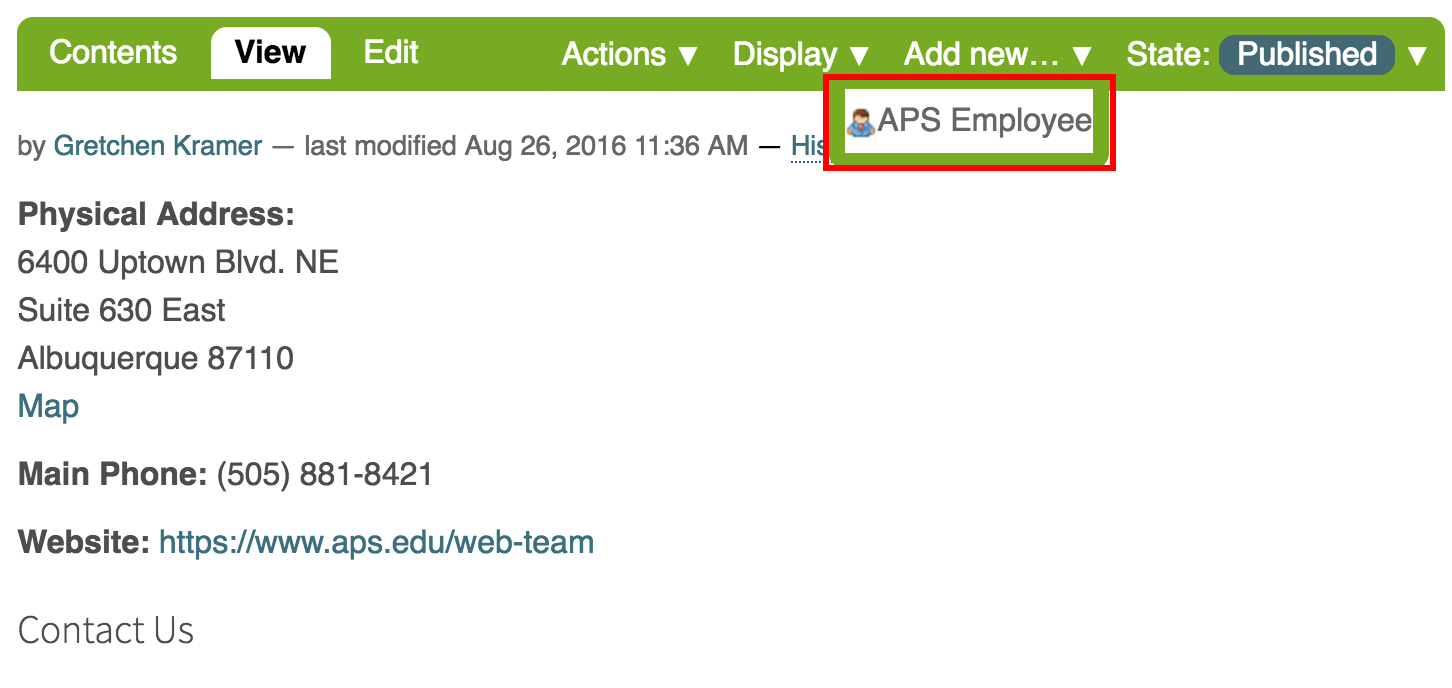 Fill in the necessary information, and click Save.
Click the State dropdown menu and select Publish.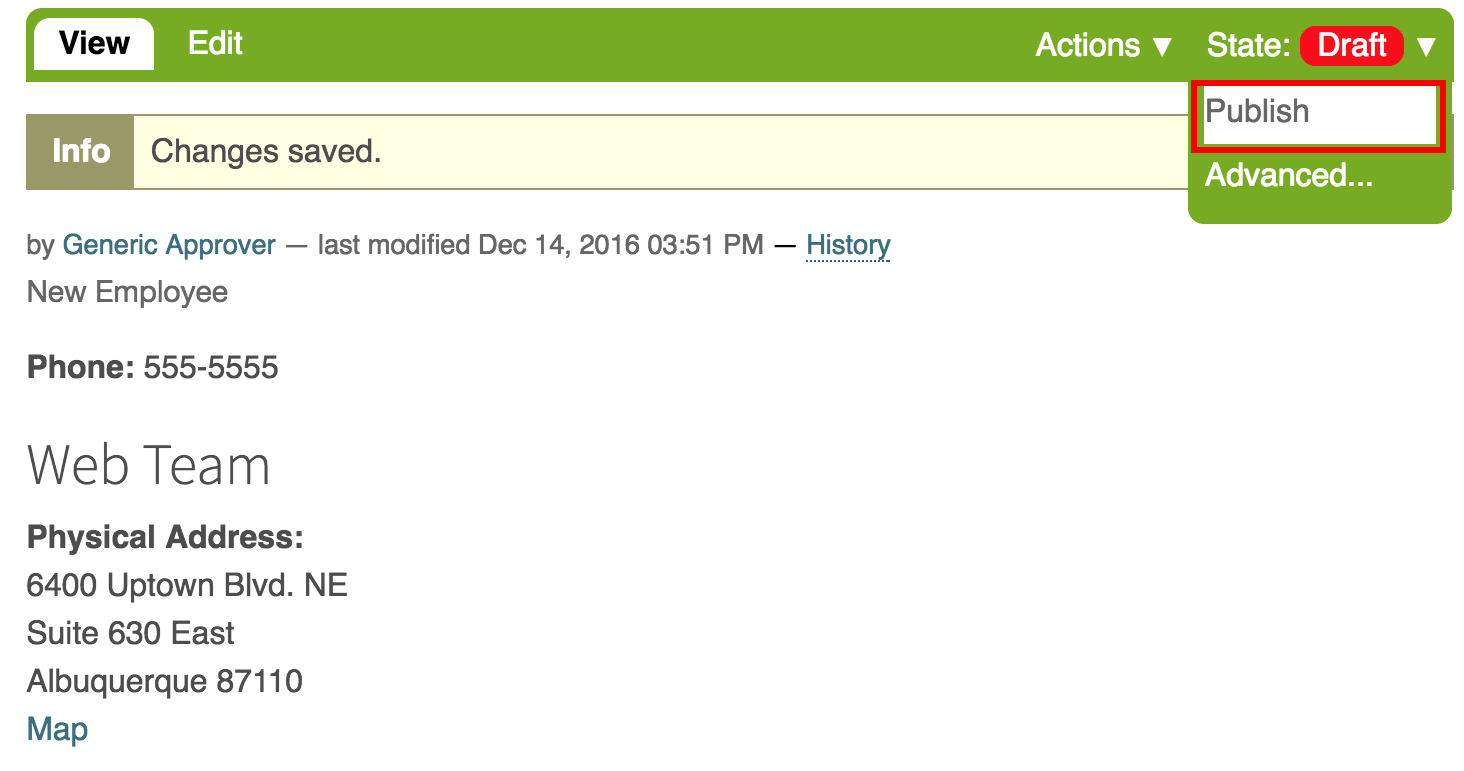 To rearrange the order of employees, click the Contents tab of the main staff directory folder.
On the left, click and drag the dotted icon next to the employee to move up or down.