Contents
The contents tab shows you everything in your department site: pages, documents, images, etc.
From your department homepage, click the Contents tab to see the contents of your site.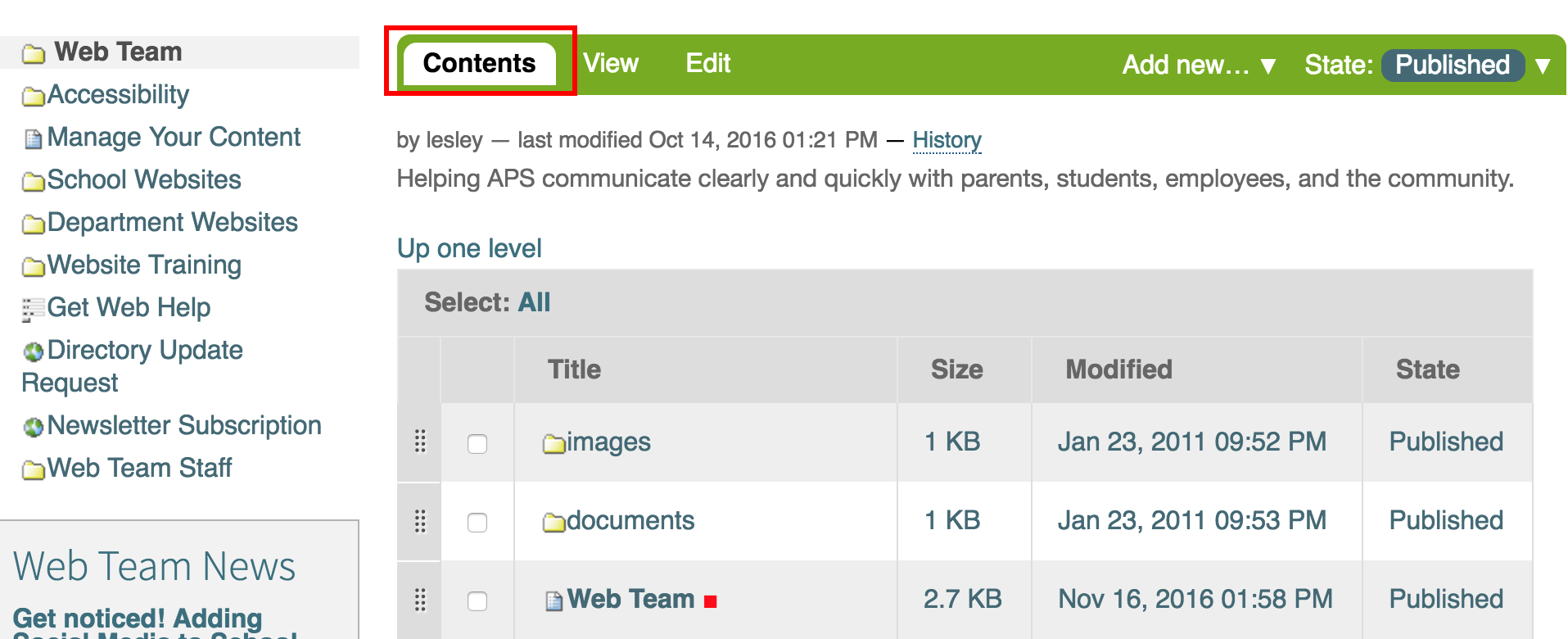 You'll see:
Images folder
Documents folder
Sub folders
Pages
Forms
Edit Contents:
Delete an item by checking the checkbox and clicking the Delete button on the bottom of the page.
Rearrange navigation items by clicking and dragging the dots to the left of an item.