Transcript/Caption Media
Guideline: 
audio and video files should have a text transcript along with the media. Video files should be captioned.
For example:
Transcript:
Imagine education designed to fit your dreams.
Explore the possibilities at the APS School Choice Fair.
October 20 from 4:00pm to 7:00pm at the Albuquerque Convention Center.
---

Captioning in YouTube
After you upload your video, go to Edit, Subtitles & CC.
Click Add new subtitles or CC, and select the language.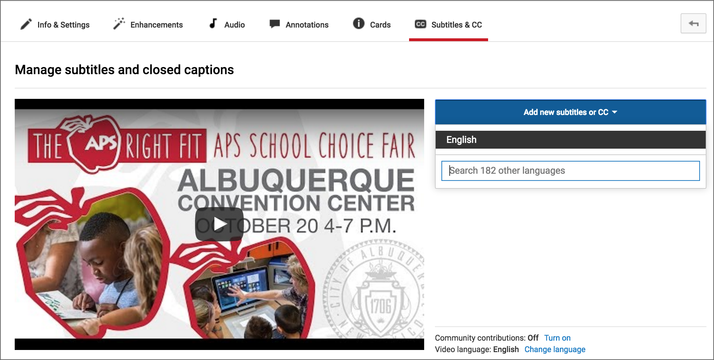 Select Transcribe and auto-sync.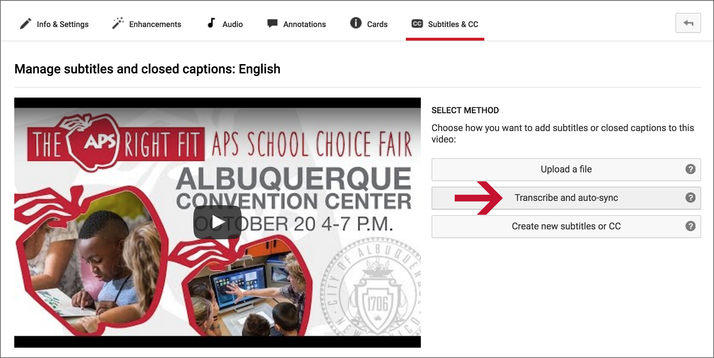 Paste your transcript in the text box and click Set Timings.
Setting timings may take a few minutes, can click the refresh symbol to check the status.
After it completes, play your video and click the CC button to view closed captioning.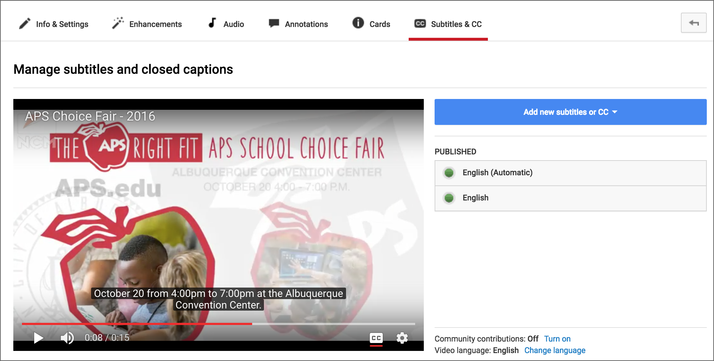 Captioning in Facebook
Facebook needs a .srt file and you can download this from YouTube.
Go to Subtitles & CC and click on your captions.
Under Actions, select .srt download.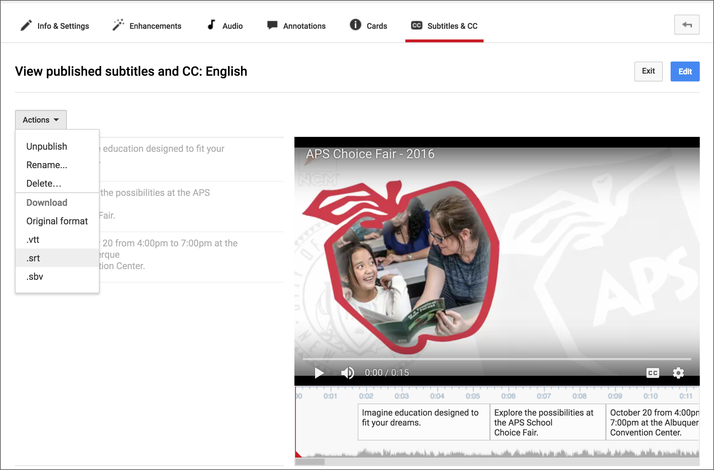 Upload your video in Facebook and post it.
After it's posted and processed, click Options, Edit this video.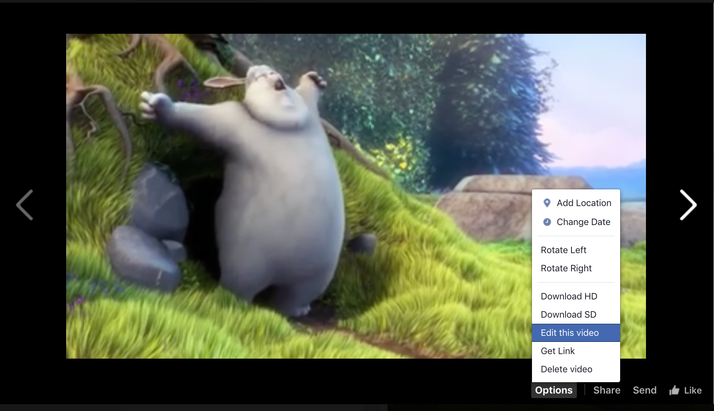 Under Captions, click Choose File under Upload SRT File and Save.