Data Tables
Guideline: data tables should have proper markup so associations between table elements are communicated to end users using screen readers. 
Accessible data tables:
have a Caption
identify Row and Column Headers
do not have empty cells or headers
do not define table or cell widths -- they let the browser determine width
used only for data, not for layout
Plone:
Example of accessible table:
Birthday Cake Preference

| Name | Preference |
| --- | --- |
| Joe | Carrot |
| Beth | Chocolate |
| Bob | Fruit |
| Mary | Vanilla |
Edit your page and select Insert/Edit Table.

Edit columns/rows and add a Summary.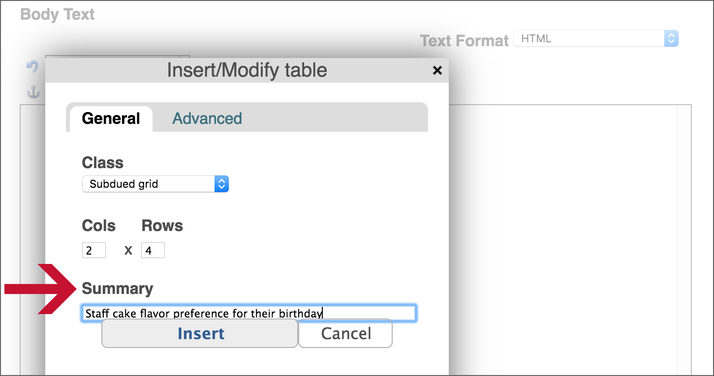 In the Advanced tab, check Table Caption -- the Summary and Table Caption provide context and explanation for users with screen readers.
Edit the cells of the table -- the first row is for the Table Caption.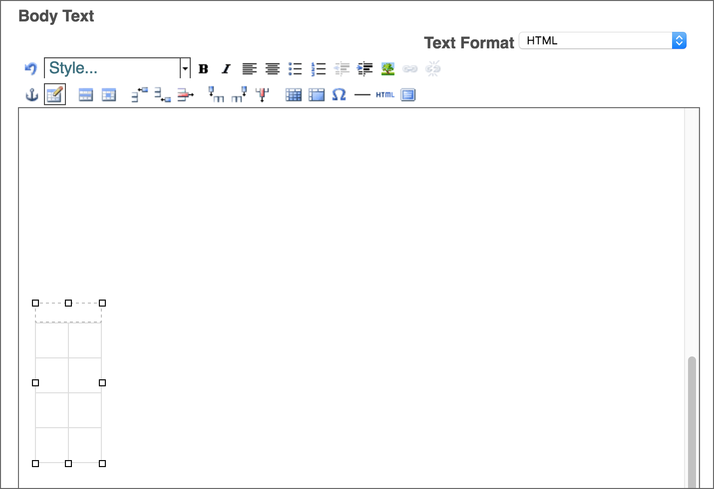 To add a row, right click a cell and select Row, Insert Row Before.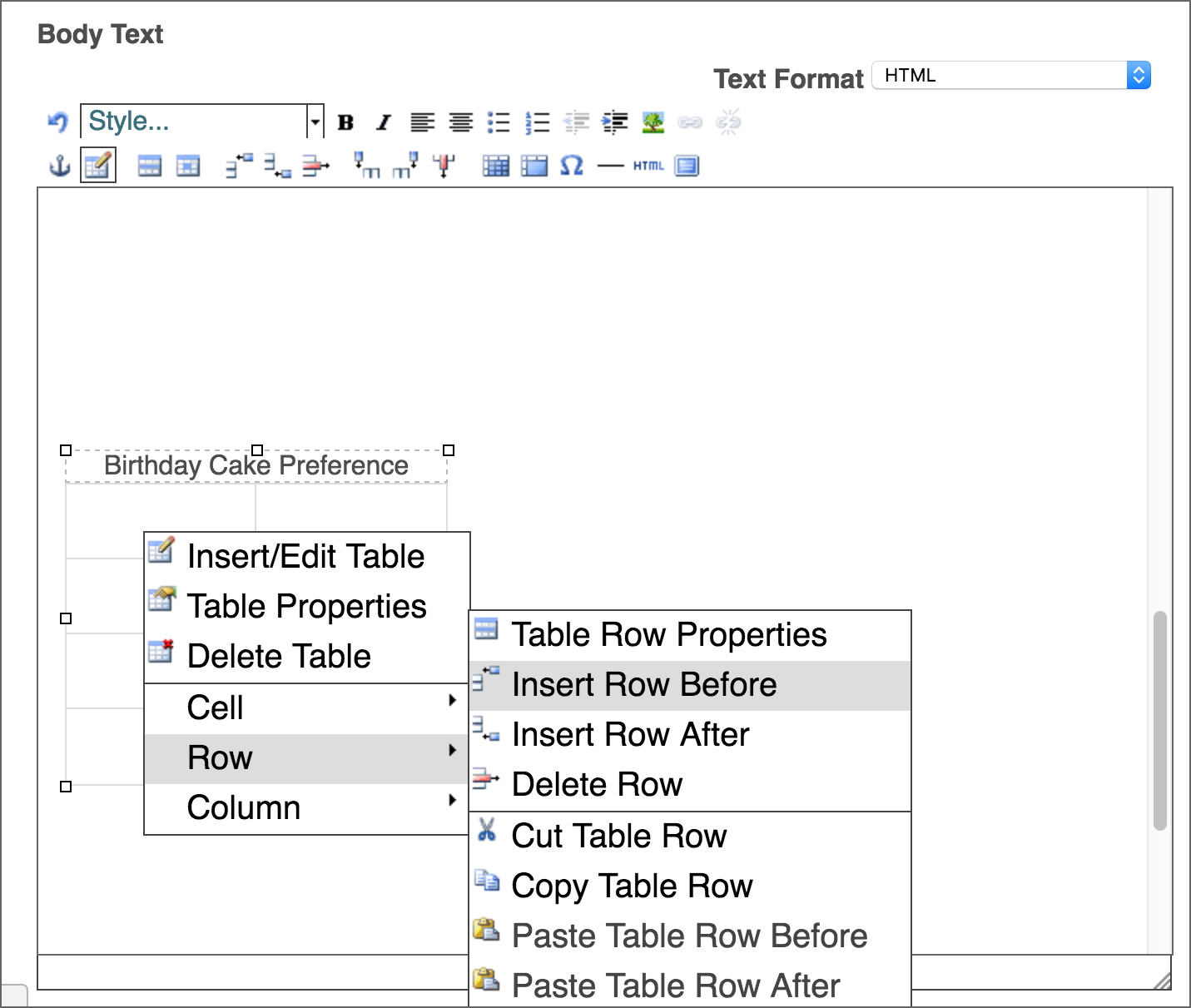 Now we need to identify Row and Column Headers in the HTML code -- the headers are read aloud from screen readers to users and they help users understand the meaning of the data.
Select one cell that will be a Row or Column Header. 
Click Style.
Click Heading cell.
Repeat for each Row and Column Header.
Columns and Row Headers are bold in the table.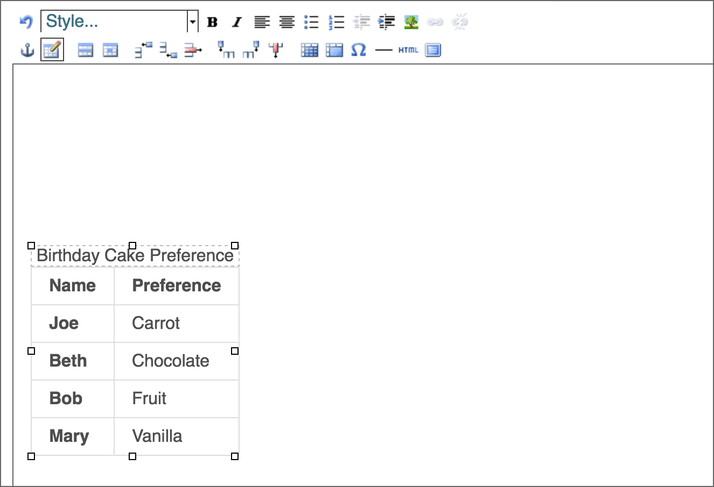 ---
School Loop:
Edit a Rich Text Editor Element.
Click the Table icon: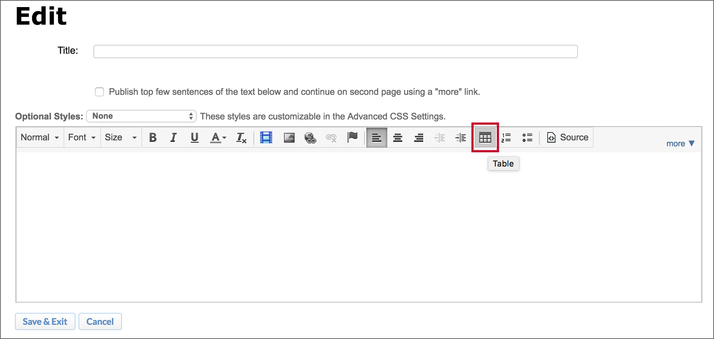 Click the Headers drop down menu and select Both.
Edit both the Caption and Summary.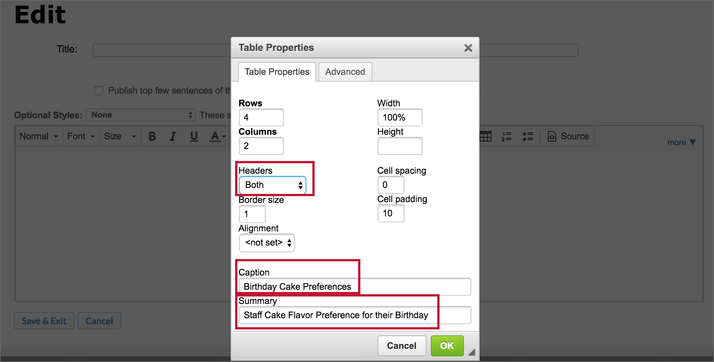 To add rows, right-click the table and select Row, Insert Row After.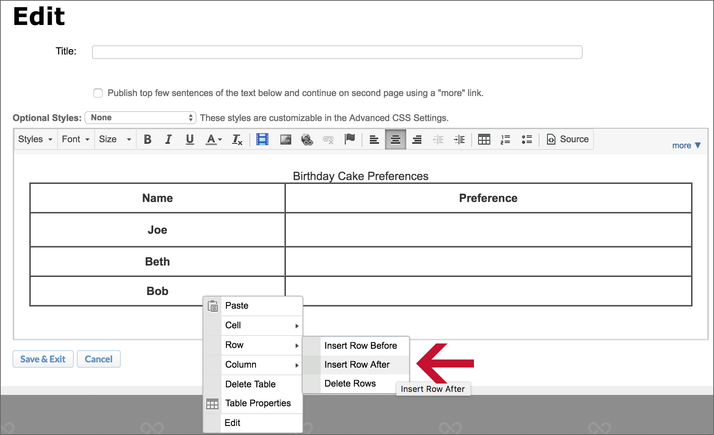 Accessible tables have bold column and row headers: