APS Summer High School Graduation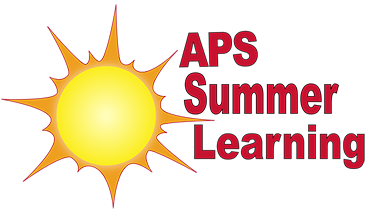 Graduation Schedule for Friday July 21, 2017
Not in summer school but you want to walk in APS summer graduation ceremony?
Please call Laura Valdez at 855.9899 or email
laura.valdez@aps.edu
to get on the graduation list and get tickets. You must bring her your transcript and diploma cover
no later than Wednesday July 12 2017.  
 4:30 p.m. Check In
Graduates Check-In PLEASE BE ON TIME 
Students will need to check in cell phones, purses, etc. 
5:00 – 6:30 p.m.  Graduate Rehearsal  
GRADUATES MUST PARTICIPATE IN REHEARSAL!  If student misses rehearsal they risk not being allowed to participate in the ceremony.
6:30 p.m.  Guests Enter Kiva Auditorium
7:00 – 8:00 p.m. Graduation Ceremony  
Graduation Ceremony FAQ's
Dress Code
Gentlemen, please wear dress shirt with collar and tie, dark pants (no jeans), dark socks, dark shoes.
Ladies, please wear dress or nice pants, dark shoes with heels that you can walk in.
Mortar boards are the only allowed head covering.  Cultural dress may be worn underneath cap and gown.  Students may still participate without cap and gown.  If student is not wearing cap and gown, no other head covering may be worn unless it is for religious purposes.  Please contact Laura Valdez at 505.855.9899 prior to ceremony if there are any questions.
Cap and Gown 
Campus Specialties will open for 2017 Summer Graduates on Friday July 21st from 10:00 a.m. - 3:00 p.m.  Have $60.00 in cash, money order or cashier's check.   NO PERSONAL CHECKS are accepted.  Your cap and gown should represent your home school colors. 
Campus Specialties 
1520 Eubank Blvd., N.E., Suite B    
Albuquerque, N.M.  87111 Phone 275.9357
Campus Specialties will also be open June 1 - 30 on Weds., Thurs. and Fri. only from 1:00 - 5:00 p.m., Saturdays 10:00 a.m. - 3:00 p.m.
Tickets
Tickets will be distributed by summer school office.  Please see your summer site counselor for details.  How many tickets issued per student is based on how many graduates we have in the graduating class.  We will have a graduate count by Wednesday July 12th.  If there are extra tickets there will be an EXTRA TICKET table near the Kiva Auditorium entrance at ceremony.
EVERY PERSON ATTENDING REQUIRES A TICKET AND A SEAT.  This includes infants in carriers/strollers.  
Carriers and strollers are not allowed in the aisles.  These items will be checked in at the door.

All gifts (balloons, etc.) will be checked in.  Event coordinators will be available to guide guests and answer questions. 
APS Police and Kiva Auditorium Security will be present.
Parking
Parking is available in CABQ parking structures for $6 per vehicle.