APS Summer High School Graduation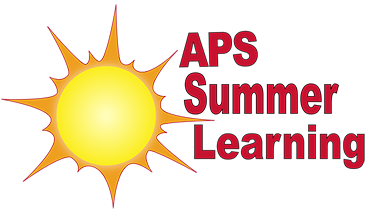 Graduation Information Monday July 23, 2018
Not in summer school but you want to walk in APS summer graduation ceremony?  Email
laura.valdez@aps.edu
NO
LATER THAN Wednesday, July 11,  2018 for ceremony tickets etc...
Campus Specialties 
1520 Eubank Blvd., N.E., Suite B    
Albuquerque, N.M.  87111 Phone 275.9357
WHEN
Ceremony will be held on Monday July 23rd 2018 from 7:00pm -8:00pm
Graduates MUST check in @ Kiva Auditorium no later than 4:30 pm
REHEARSAL will begin

promptly

at 5:00pm.  Graduates who do not participate in rehearsal may be excluded from ceremony.
WHERE
Kiva Auditorium, Albuquerque Convention Center 401 2nd St NW, Albuquerque, NM 87102 #768-4575
Parking available in CABQ parking structures for $6 per vehicle.
Tickets REQUIRED for entrance to Kiva Auditorium (see FAQs below for additional ticket info)
Secure storage provided for gifts, flowers, balloons, strollers as they are NOT allowed in the auditorium.
Graduates will check in all cell phones, bags and purses with summer school staff.

APS Police and CABQ Security will be present throughout event
FAQs
Where do I get tickets for graduation at Kiva Auditorium?

Ticket will be distributed by the summer school office on Friday, July 20th from 9:00am - 1:00pm in Room 101 at APS City Center. 

How many tickets can I get?

The number of tickets for each graduate will depend up on how many graduates we have.   A limited number of EXTRA tickets may be available at Kiva Auditorium on graduation day.

Do I wear a cap and gown?

YES!  Contact CAMPUS SPECIALTIES to order cap and gown in the colors of your home school.

Where is Campus Specialties, how much does it cost, and how do I pay for cap and gown?

Campus Specialties

1529 Eubank NE, Suite B   phone: 505-275-9357

$60.00 in cash, money order, or cashier's check NO personal checks accepted.

Hours:  June 1-30

Tuesday & Wednesday        9:00am – 11:30am
Thursday & Friday                1:00pm – 5:00pm
Saturdays                             10:00am – 3:00pm

Graduation Day Monday, July 23          10:00am – 3:00pm

What is the dress code?

 

Ladies should wear nice dress or pants, comfortable dress shoes.  Gentlemen should wear dress shirt with collar, dress pants, dress shoes. NO JEANS.  Cultural dress may be worn underneath cap and gown. 

Can I wear other head covering?

 

Religious head covering may be worn by itself – for students not wearing cap/gown – or underneath graduation cap.  NO OTHER head covering(s) allowed.

Who may I contact if I have more questions?

Laura Valdez or Janet Walters

EMAIL:  HSSummerProgram@aps.edu

 

If I am a graduating senior but did not attend APS summer school, can I walk in ceremony?

YES!  But you must contact Laura Valdez NO LATER THAN Wednesday July 11th, 2018 if you want tickets and to get on graduation program.