2018 APS Summer Programs
Albuquerque Public Schools offers Summer Learning Programs to meet the academic needs of students at elementary and high school levels. We hope you will find that Summer Learning offers an opportunity for students to grow intellectually, academically, and personally.
Contact Information
Physical Address:
6400 Uptown Blvd. NE Suite 600 West Alb., NM 87110 Map
Phone: (505) 855-9871
Fax: (505) 855-9877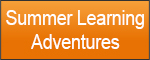 Summer Learning Adventures
We offer a hands-on, science-based summer camp opportunity for students from non-K3+ schools in APS.  Students will explore New Mexico plants, animals, habitats, aquatics and geology in NW WILD!  They will study human body systems and how our bodies stay healthy in GROSSOLOGY!  All sessions are project-based learning and hands-on science events. 
Bus Transportation is provided and pick up schedules will be posted here closer to the start of the program.
Program starts: May 29 - June 29 
Monday - Friday 8:00 am - 2:20 pm 
Lunch will be available for all students. 
We have update all Summer Learning Adventure information for families. You will find it below. 
Please read the parent information and the Parent Student Expectations, it is for all 3 schools.  Also below you will find your child's bus schedule/routes and Golden Bus Ticket. 
Note: Student bus transportation is optional.
Elementary
We provide students with an elementary Jump Start program at PED K3 Plus Grant selected sites.  
APS, the city of Albuquerque and Mission: Graduate are hosting a program that provides students a new way to continue learning this summer with passports they can get stamped when visiting participating sites such as museums and libraries. The program is  called Launch to Learn.  Details are available at LaunchtoLearn.org. Additionally, you can text L2LSummer to 51555 to sign up to receive weekly updates.

High School Credit Recovery
 We offer High School credit recovery to assist students in meeting grade level standards and getting back on track with graduation requirements.  
Enrollment priority is given to graduating Seniors.
Incoming Freshmen may take .5 (half year) or 1.0 (full year) credit to advance PE credit requirements.
This program is NOT designed to support credit advancement in core content due to accelerated pace of curriculum.
We offer a summer high school graduation ceremony for any senior who has met their graduation requirements.
Please check back for 2019 High School Summer Learning updates.

Summer Programs Job Opportunities
Elementary and High School summer learning programs offer summer employment opportunities.
Please check back for more information on 2019 summer school hiring and job opportunities.