Connections
Get phone and email notifications; keep tabs on homework, grades and attendance; get transcripts and other records; subscribe to our weekly newsletter.
Quick Links
Phone and Email Notifications 
APS uses a parent notification system called SchoolMessenger to notify parents about student absences, upcoming events, school delays or closings, and campus security concerns. We send these important messages to parents via phone calls and e-mails.
Please be sure to provide your child's school with up-to-date phone numbers and email addresses by contacting the school's front office (see directory of schools).
Keep Tabs on Homework, Grades, and More
ParentVUE and StudentVUE provide secure, private access to school and student information including:
Assignments
Grades
Attendance
Calendars
Teacher contact information.
StudentVUE is the website for students. ParentVue provides information for parents. you can access both sites at www.mystudent.aps.edu. You'll need a username and password. A one-time access code will be provided to set up your account. 
Families who have more than one student in APS can access all student information using their ParentVUE username and password.
Records and Access
Albuquerque Public Schools receives lots of requests for public records, transcripts and other information. Here are some quick links to help you find what you are looking for:
Public Records Requests

Deferred Action for Early Childhood Arrivals
Family Educational Rights and Privacy Act (FERPA)
Release of Student Information that is Subpoenaed
Permission to Distribute Promotional Literature
The APS Communications Office grants permission to groups and organizations wishing to approach schools about distributing promotional literature that supports the student-centered, educational mission of the district. Principals or their designees have the final authority in determining if, when and how to distribute the materials to students and staff.
Permission to Approach Schools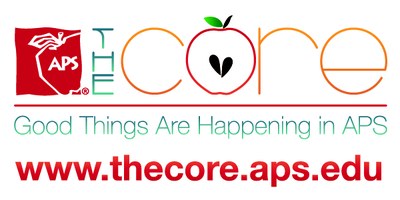 The Core is the weekly newsletter from Albuquerque Public Schools that focuses on the fundamental center of public education – our students and our schools.   
The Core hits email boxes on Wednesday mornings during the school year, providing a glimpse of the good that's happening in our classrooms and gyms, on our stages and playgrounds, in our neighborhoods and communities.
Stories featured in The Core are also posted to the APS website and often to its Facebook, Twitter and Instagram sites.
We hope The Core becomes a part of your weekly routine as we help you stay connected to your public schools.
If you're not yet getting The Core, sign up here.