Students & Parents
Students and parents can browse this page for information, links, and other educational resources.
News for
Students & Parents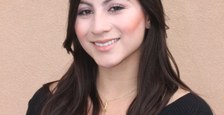 May 3, 2016 - Junior at Valley High School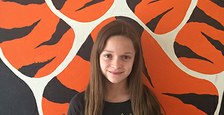 April 26, 2016 - 5th Grade at Osuna Elementary
April 22, 2016 - APS will host four forums in April and May to get public input on its developing Academic Master Plan.

Volunteer at APS
Parents are a kid's first and most important teachers. Did you know? Parent involvement is closely linked to academic achievement and self-confidence.
Have a positive impact on a child's education. Learn more

New to Town?
Visit our newcomers page, where you'll find information about Albuquerque.
Welcome to military families!
Are you moving to Albuquerque with the military? Please call (505) 855-9040 for special help with enrollment, transfers, and other issues.
Featured Video
Manzano Mesa's Homework Diner
Watch this national story by NBC News' Chelsea Clinton on the APS elementary school's successful family program.

Worried about bullying?
Resources and help for students struggling with bullying, suicide, violence, and substance abuse.
School Information
Education
Enroll & Transfer
Get Involved
Calendars
Postsecondary Education
Who to Call
Service Center
(505) 855-9040
For questions about anything that affects your child
APS Switchboard
(505) 880-3700
Board of Education
(505) 880-3737
School Boundaries
(505) 855-9040
Student Transportation Services
(505) 880-3989
Communications
(505) 881-8421
Homework Helpline
(505) 344-3571
Summer School
(505) 855-9870
Transfers
(505) 855-9040
Charter School Information
(505) 855-9889
Contact your child's teacher for:
Questions or concerns about grades
Classroom happenings and incidents
Bullying in the classroom
Contact your child's principal for:
When you can't talk to the teacher
Parking lot drop-off questions
Playground questions
Contact your child's counselor for:
Bullying
Friendship and relationship questions
Information on getting free school supplies
Contact your child's activities director or athletic director for:
Student club questions, including sponsorship or coaching
Student eligibility for extracurricular activities
Contact Student Transportation Services for:
Bus stop questions
Bus service information
Visit Student Transportation Services >>
Contact Food and Nutrition Services for:
Lunch menus
Free and reduced-price lunches
Ingredients lists
More about Food & Nutrition Services >>
Contact your School Nurse for:
Immunization requirements for school attendance
Medications at school
Help with health referrals
Contact with Other Questions and Issues: