Employees
A news listings and resources for APS staff.
News for
Employees
Posted August 16, 2018 - Many businesses from local retailers to national chains are offering great discounts and deals to APS employees.
Posted January 16, 2018 - We've put together a five-minute video that helps explain the complexities and challenges of developing a budget for the coming school year.
Posted November 1, 2017 - for Albuquerque Public Schools employees and their covered family members
Albuquerque Public Schools is the 31st largest district in the United States, with more than 85,000 students, 15,000 employees, and 143 schools.
Employee Services
Work for APS
Did you know?
New Mexico ranks among the top 10 states for educational retirement benefits. Learn about benefits.
Tools & Technology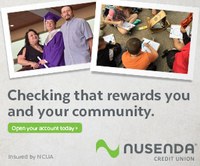 People Directory
Need help?