Two APS Principals Selected to ALAS Superintendents Leadership Academy
Yvonne Garcia of Rio Grande HS and Martin Sandoval of Eldorado HS among only 17 educational leaders chosen to participate.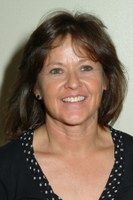 Two Albuquerque Public Schools high school principals have been selected to the second cohort of the ALAS Superintendents Leadership Academy. Yvonne Garcia, principal at Rio Grande High School, and Martin Sandoval, principal at Eldorado High School, join an elite group of Latino school-system leaders who are preparing to become superintendents of Hispanic-serving school districts in the United States.
The Leadership Academy is a year-long training institute sponsored by the national Association of Latino Administrators and Superintendents that allows participants to continue in their present jobs while being trained, coached and mentored by high-powered, successful practitioners.
"ALAS is pleased that two very talented individuals from APS were selected to participate in Cohort II of the ALAS Superintendents Leadership Academy for the 2012-13 school year," said Ricardo Medina, one of the founders of ALAS and the director of the SLA. "This high level development program will enhance their skill sets and expose them to a broad range of national experts in the business of providing better educational opportunities for all students. My sincere congratulations to Yvonne and Martin."
Karen Sanchez-Griego, former principal at Atrisco Heritage Academy High School In Albuquerque, was part of the first SLA cohort and is now serving as an assistant superintendent at a school district in Virginia. The second cohort has 17 participants from across the nation.
Medina said the missions of the Leadership Academy is to improve and expand opportunities for emerging school system leaders by providing coaching, mentoring, and support to acquire the knowledge and skill to assume high level roles especially in high poverty and minority serving school systems.
Participants will experience a selected menu of strategic leadership themes, the most effective school reform practices including trends and issues affecting the education of Hispanic youth and English Learners.
Sandoval described his participation in the SLA as an incredible opportunity to work with Latino educational leaders from throughout the country. "This will not only prepare me to become a superintendent but also help build my capacity as a high school principal," he said. "The experience will significantly enhance my ability to increase educational opportunities and better support all the students I serve."
Garcia said she is excited to be learning from the varied members in her cohort. "The collective experience and backgrounds are truly amazing. ALAS has already introduced us to expert practitioners who provide wisdom, advice and skill development," she said. "This is going to be an awesome year full of new experiences."