APS Principals Raise More than $1,700 for MDA
Tim McCorkle of Albuquerque High and Pam Meyer of Jefferson Mid-School were both "arrested" for a good cause.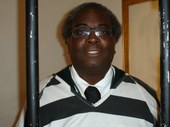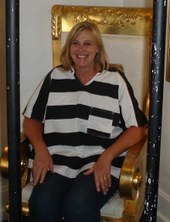 Albuquerque High Principal Tim McCorkle and Jefferson Mid-School Principal Pam Meyer participated in the annual MDA Lockup recently, raising more than $1,700 that will be used to send children with muscular disorder to summer camp.
"Tim and I are both proud of our communities and proudly represented APS in this worthy cause," said Meyer.