Roosevelt A. Montoya School Staff Celebrates Spirit Day
The staff at the district's first K-8 school showed off their new logo designed by a seventh grader.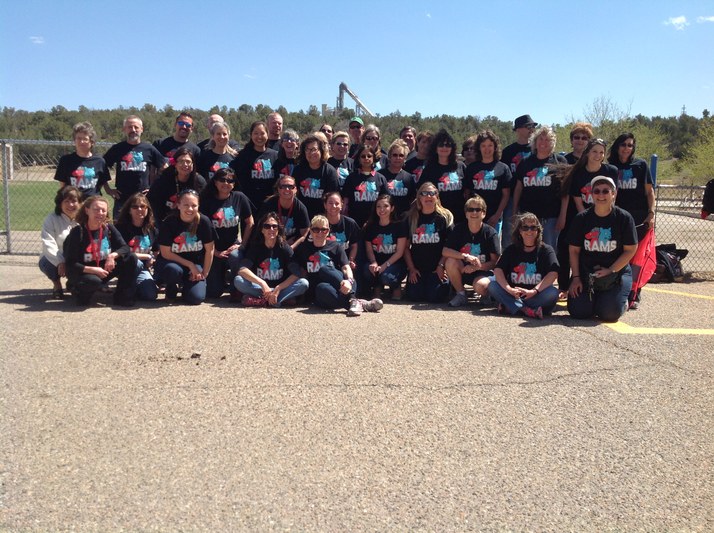 Roosevelt A. Montoya School, the district's first K-8 school, recently celebrated Spirit Day by proudly showing off their new school logo on tee shirts.
Art teachers Brian Baker and Beth Kassay sponsored a student art contest to design our new school logo. It needed to incorporate the A. Montoya colors and mascot, turquoise and a mountain lion, as well as Roosevelt's colors and mascot, red, black and a ram. Students submitted drawings and both student bodies, staff and parents voted. The winner was seventh grader Molly Veesart
The new Roosevelt A. Montoya School, or RAMS, has already joined instructional councils, created mission and vision statements and staff is currently working on plans for a unique curriculum.
Vision: To create a community focused PreK-8 academy of innovative and exemplary learners.
Mission: Working together in a unique learning environment, our students will become academic and social leaders through inquiry and creativity.