Learn More About APS Magnet Schools
eCADEMY
eCADEMY is an online schooling option for students. Students who may benefit from digital schooling include those who:
Need a break from the traditional educational setting
Seek a more personalized approach to learning
Need remediation or more of a challenge
Are homebound or hospital-bound
Need to recover credits or earn college credits
Need flexibility in their daily schedule to accommodate work, parenting, or other responsibilities
Wish to develop their 21st-century skills to increase college and career readiness.
eCADEMY also offers classes for credit recovery and advancement. All core courses and some elective courses are offered for credit recovery or accelerated learning. Computers and other technological support for students are available at eCADEMY and at partner high schools. Teachers are available to help students from 8 a.m. to 8 p.m. every school day. All classes incorporate an element of face-to-face instruction with the teachers and peers. The meetings are held at a variety of flexible times to accommodate the students' school and work schedules.
Get more information on eCADEMY
Garfield STEM Middle School & Hayes Dual-Language STEM Middle School
These two schools, Garfield in the North Valley and Hayes in the middle of town, take a whole new approach to education. They combine Science, Technology, Engineering and Math (nicknamed STEM) with minds-on/hands-on learning, real-world problem solving, teamwork and community involvement.
And at Hayes, students do all of this in both English and Spanish!
Why STEM and Dual Language?
Simply stated, STEM is the future. In this technological age in which our children live, STEM careers are their best options and key to wise decisions. A recent study found that of the 10 most wanted employees in the United States, eight had degrees in the science, technology, engineering or math fields.
And being able to communicate in two languages is a tremendous life skill that will help students in their future careers and life. Dual Language is offered at many of our neighborhood schools including Coronado, Dolores Gonzales and Longfellow, but now we've added a school for our sixth, seventh and eighth graders to continue learning in both English and Spanish. These students will be prepared to transition into high school dual language programs where they can graduate with a Bilingual Seal on their diploma.
So what do classes look like at Garfield and Hayes?
Students working together to solve problems (just like people do in the real world!)
Students engaged in hands-on projects like robot building
Students learning skills that will help them succeed in high school, college and careers
Students being a part of a community.
And much more!
Visit the Garfield and Hayes mid-schools websites or contact the APS Office of Innovation at (505) 880-3753 or elder_d@aps.edu.

College & Career High School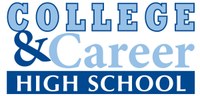 APS has joined with the Central New Mexico Community College to develop a dual-credit school on the main CNM campus that allows students to complete their high school diploma while earning a two-year college degree, certificate or credits towards a bachelor's degree. Students pay no tuition for college classes or textbook fees, and they get a jump on their college education.
More about College & Career High School.
International Baccalaureate Diploma Programme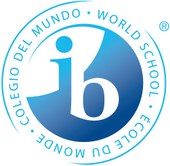 Sandia High School is an authorized International Baccalaureate World School, offering the academically rigorous Diploma Programme.
Though it is housed at Sandia, all qualified students from around Albuquerque are invited and encouraged to participate in the program. Students enter the two-year program as juniors.
The International Baccalaureate Diploma Program is designed as an academically challenging and balanced program of education with final examinations that prepare students for success at the university level and beyond. The program has gained recognition and respect from the world's leading universities.
More about the International Baccalaureate Diploma Program
nex+Gen Academy
nex+Gen Academy is a small community school with a capacity of 400 students in grades 9-12 and a unique culture of trust, respect and responsibility. Students at nex+Gen are expected to demonstrate independence in learning, self-motivation and autonomy.
Emphasizing project-based learning and located just north of Del Norte High School, nex+Gen offers unique academic opportunities provided by a collaborative working environment. Students are expected to build and demonstrate mastery of standards in core content through dynamic collaboration and technology integration. Technology is viewed as a professional tool to advance student work.
Career Enrichment Center (CEC)
The Career Enrichment Center is a magnet school that provides opportunities for advanced, in-depth learning. Students from all Albuquerque high schools can choose unique courses from a variety of career areas, including medicine, computers, engineering, health, languages, business, and CTE courses including vocational classes. CEC's distinctive programs attract a wide variety of students from all geographic areas and socioeconomic groups in Albuquerque. The blending of strong academic, career, and technical classes enhances the education of all our students.
Did you know:
CEC classes count toward full-time enrollment at your home school
CEC classes count toward athletic/academic eligibility
Dual Enrollment (or AP/Honors or online) courses are a graduation requirement for the Class of 2013 and beyond
CEC has many dual enrollment classes available to help you meet this requirement
Students can receive certification from the Nursing, EMT, and Autos Programs upon successful completion of course requirements
We offer AP Physics C and AP Chinese
We offer specialty classes for Native American students from across the district.
CEC classes are free and transportation is provided
Early College Academy
The Early College Academy (ECA) is a college-prep magnet high school and sister school to the Career Enrichment Center (CEC) that focuses on college preparation. Classes are offered to 200 students in a small school environment. ECA classes are scheduled in the morning so that students may take CEC, UNM, or CNM classes in the afternoon. UNM and CNM classes may apply toward an associate or university degree.
ECA's small-school environment offers students an intimate and personalized college-readiness learning experience. We believe in an academic focus, paralleling a college-level curriculum, and we encourage our students to start their post-secondary work while still in high school.
Is the ECA right for you? The Early College Academy is a match if you have:
an interest in a challenging curriculum
a history of successful completion of Language Arts and Mathematics classes
a willingness to complete 2-3 hours of nightly homework
a preference for small class sizes
an interest in career exploration (internships, apprenticeships or vocational courses)
the drive to complete college coursework while still in high school
an interest in the individualization of a smaller school environment
an interest in personalized college admissions support
Freedom High School
Freedom High School is a diploma-granting, accredited high school that utilizes an advisement system that has students meet daily with a mentor. These mentors work closely with parents from enrollment to graduation to support students in graduating from high school with a plan for their future. The advisement program allows students to earn credit for work or volunteering and enjoy job-shadowing experiences in line with their career interests.
Freedom's academic program provides educational services for students in grades 10-12 who have determined they may benefit from a personalized small school setting. Students come to Freedom having faced a variety of barriers to earning their high school diploma, but all have a determination to graduate. The program is semi-self-progress and allows students to recover credits, move forward, and in many cases graduate on time or early.
Students must be a sophomore or higher in credits to enroll at Freedom High. The enrollment process starts with a placement exam to determine reading and math skills and the need for support classes in these content areas. Students and their parents are then scheduled to come to an interview and orientation where they can further discuss the student's needs, school policies, and determine if the school is a fit for them. Call the school office for placement exam times, further information, or to begin the enrollment process.
School on Wheels
School on Wheels is a school-to-work program that allows students to earn a high school diploma along with marketable job skills.
The school recently partnered with the Albuquerque Job Corps, providing students with an opportunity to enroll in pre-apprentice vocational programs while getting a high school education. Some of the trades offered include welding, carpentry, facility maintenance, masonry, plumbing, electrical and office administration.
Students can earn elective credit for hours worked.
School on Wheels has two campuses in the South Valley and West Side. Enrollment is limited in an effort to keep classes small.
Elementary Programs
Inez:

Science and Technology

Inez Elementary, located in the Sandia High School cluster, is a science and technology focus school which strives to promote in each student lifelong learning and skillful participation in a changing world, with an emphasis on science, technology and their applications. Students participate in science-related curriculum experiences which include the annual Science Expo and weekly hands-on science and technology curriculum in the Scantek lab which encourages students to reach their highest potential and builds the scientists of tomorrow.
Inez Website (505) 299-9010 maria.r.martinez@aps.edu
Coronado
& Longfellow: Dual Language
Coronado Elementary and Longfellow Elementary are dual-language magnet schools that strive to enrich the community and our world by ensuring success as bi-literate, life-long learners. "We believe in the power of two languages – Creemos en el poder de dos Idiomas."
coronado@aps.edu (505) 843-8283 ulibarri@aps.edu
longfellow@aps.edu (505) 764-2024 washington_r@aps.edu
Zuni: Technology & Communication
Zuni Elementary School serves students in kindergarten through fifth grade. The school's focus on using technology is two-fold; technology as a tool for learning and technology as a tool to communicate learning with others. The National Educational Technology Standards form the basis of the school's curriculum as teachers work to develop each child's capacity to thrive in an ever-changing world. Zuni fosters the joy of learning through Project Based Learning, which builds collaboration and communication skills as students learn digital citizenship through creating digital and hands-on projects. Tours are available.
zuni@aps.edu (505) 881-8313 mackle_r@aps.edu
San Antonito: STEM
San Antonito Elementary, a small school of just 300 students, focuses on science, math, engineering and technology through inquiry-based, hands-on curriculum. Bordering the Sandia National Forrest in Sandia Park, N.M., students utilize nature to explore the STEM fields, learning about ecosystems, thermodynamics and water and energy conservation. Students from Albuquerque to Madrid come to learn about New Mexico history, culture, wildlife and natural resources through the STEM fields. SAES Website 281-3931
Family School
Desert Willow Family School
is a K-8 program that combines public school classes with home-based instruction. This unique arrangement helps parents take an active role in the education of their children. Students develop their own knowledge by actively engaging in problem solving land community activities.
DWFS Website
 (505) 888-1647
salazar_v@aps.edu
APS Charter Schools
APS authorizes 22 charter schools that make up a versatile portfolio of educational opportunities for students. These schools operate independently from the district but are held accountable by APS.