Graduation Requirements
Graduation requirements for high school students.
To earn a New Mexico high school diploma, students are expected to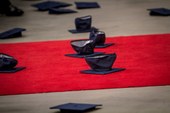 Complete 25 credits
Demonstrate competency in five areas: reading, math, writing, science and social studies. Most students can demonstrate competency by passing a state standardized test in each area. Students who fail one or more of these tests now have the option of submitting a portfolio of work. Recently added exemptions and other alternatives also are available.
All seniors should meet with their school counselor to make sure they are on track to graduate.
Exit Exam Requirements and Alternatives
Credit Requirements
Students must have 25 credits in the following courses:
English
4 units
Math
4 units of one of which must be algebra II or higher
Science
3 units
Social Studies

US History 1 unit
World History 1 unit
Government 0.5 unit
Economics 0.5 unit
New Mexico History 0.5 unit

Health
0.5 unit
Physical Education
1 unit
Career or workplace readiness, arts, or language course
1 unit
Electives
8 units
At least 1 but, any one, of the required units must be an Honors or Advanced Placement course, or a Dual Enrollment or on-line (distance learning) course.
1 unit

Career Technical Education in Workplace Readiness Courses includes: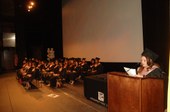 Business Management and Finance
Drama
Family and Consumer Sciences
Automotive Technologies
Culinary Arts
Manufacturing and Construction Trades
Technology / Media Technologies
Computer Science
The Arts:
Exit Exam Requirements and Alternatives (Class of 2016)
Graduation Requirements 2015-2016

In order to get a high school diploma in New Mexico, students in public and charter schools are expected to pass several exams including a state standardized test for math and reading.
For the Class of 2016, that test may be the New Mexico Standards Based Assessment (SBA) or the PARCC (Partnership for Assessment of Readiness for College and Careers).
Most of the class of 2016 took the SBA as sophomores and the PARCC as juniors.
If they passed the reading and math portions of the SBA, they have met the graduation requirement, even if they didn't pass the PARCC their junior year.
Students who haven't passed either the SBA or the PARCC will need to retake the PARCC this fall. The test is given in two parts and will be administered sometime between mid-November and mid-December. Check with your school for dates, times and place.
Students who take and fail the PARCC again may still earn a high school diploma by meeting "alternative demonstrations of competency."
Other graduation requirements include passing the science portion of the SBA and several end-of-course exams.
Graduation requirements, including passing scores on exams, may vary for students with an Individualized Education Plan. Contact your student's school counselor for more information.
Support will be available at each school for students who want help reviewing for retakes.
Fall retakes are for seniors only. Juniors will have an opportunity to retake the PARCC in the spring. Sophomores and freshmen also will take the PARCC in the spring.