News
APS Community Stadium Nearly Two-thirds Complete
New facility to be ready for high school football next fall.
The stadium bleachers and press box are taking shape.
Even with January's cold temperatures and a few windy days, construction on the APS Community Stadium is right on schedule and expected to be completed in May, well ahead of the beginning of the 2013 high school football season. 
Construction of the $38 million project, which includes football stadium, adjacent track and field and parking lot, is about two-thirds done. Workers are pouring concrete for the seating bowl, the press box is well under way and asphalt covers the parking lot. 
Capital funding approved by Albuquerque and Bernalillo County voters in 2010 makes this project possible. If voters approve the general obligation bond and mil levy questions on the ballot in the Feb. 5 capital improvements election, additional facilities like tennis courts and soccer and softball fields as be built as well. Some 300 employees are working at the site every day.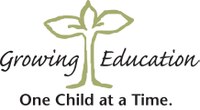 The 7,000-seat football stadium is being built in a pit to keep light and noise from drifting too far into nearby neighborhoods. It will be APS' third stadium and track facility and the first built in nearly 50 years. Fourteen schools share the district's current two stadiums. Milne Stadium was built in 1939, while Wilson Stadium dates back to the 1960s. 
While the election for capital funding a four school board seats will be held Feb. 5, early voting at four sites continues through Friday.