Support Services
Includes: budget management, invoice and payment processing, contract administration, utilities management, district-wide landline accounts, wireless management.
Billie Salas, Manager (25 years with M&O, manager 6 years) 10 employees
The Support Services Department is charged with the oversight of Budget Management; Invoice and Payment Processing; Contract Administration; and Utilities Management.
The Department Manager synchronizes with the APS Accounts Payable and Finance staff, the Executive Director of Support Operations (also M&O's Director), and the eight M&O department Managers in overseeing the accuracy of funds loaded in and expenditures paid out of the budget. This includes the overseeing of Operational Budget funds to pay for services, materials, equipment, fleet fuel, and District wide utilities. Senate Bill 9 budget funds, created in the 1990s by voter approval and replenished annually, are used to pay for certain other materials and equipment, and contractor services. The 2011-12 fiscal year completes the fifth year in the six-year allocation cycle of Senate Bill 9 funds that was allocated $73,850,500 for all six years (excluding costs of salaries and employee benefits).
In accordance with procurement rules and procedures, Ms. Salas reviews and approves all of M&O's invoicing prior to forwarding to APS Procurement and/or Accounts Payable for final processing. Support Services works to process invoices expeditiously as delay of repairs or needed projects due to a bottleneck in the APS payment system is unacceptable; it adversely impacts students' curriculum and increases costs.
Ms. Salas also works closely with M&O Managers in reserving budget monies as precisely as possible for projected services, materials, and equipment provided by contractors and vendors, most often for important sizeable projects. It's crucial that Support Services reserve these monies from the designated funding source so that M&O can resolve the District's most dire needs within budgetary restrictions. Setting monies aside for unforeseen breakdowns and issues is also important. An estimated 35% of funds are reserved annually in attending to unanticipated repairs.
Fortunately, the Department has very little turnover which saves a great deal of training time and time lost to new employees' learning curve. The Manager and her stable staff are consequently able to continuously perfect systems and procedures and become more mindful of accuracy with expenditures as well as more efficient. Insightful management of SB-9 funds is Support Services' chief job. As the following Budget history demonstrates, the District increases in size every year while the monies to maintain the swelling campuses have steadily decreased until the 2011-12 fiscal year. While the 18.9% increase in funds over the previous year was directed back to M&O, nonetheless it is 25.6% thinner than the 2007 budget when the District was a fifth smaller.
Total M&O Budget Allocation Includes "Carry Over" Monies from Previous Fiscal Years

Highlights
Transitioned to latest version of Lawson pay system (APS' financial database)
Due to the upgraded Lawson system becoming effective with the 2012-13 fiscal year starting July 1, 2012, as many existing purchase orders as possible had to be closed out by June 8 to reduce the number of 'carry over' purchase orders. New purchase orders were then issued with start of fiscal year 2012-13. Support Services had no access to Lawson the last three weeks of the 2011-12 fiscal year due to the conversion in progress. In preparation, the Manager trained all staff members to perform revisions on POs — accurately matching expenses to purchase orders — necessary in order to close the purchase orders. As summer is the busiest time for most M&O departments, their need for new PO numbers as soon as possible contributed to the already arduous task. The Department-wide effort was closely monitored by the Manager who was also busy paying as many invoices as possible by the July 1 conversion completion date. The drill resulted in the Department planning to repeat the practice at the end of every fiscal year. It will provide for better tracking and more easily identifying when a PO was started.
Cleared all actually 'completed' purchase orders tagged 'open,' releasing funds to be carried over to the next fiscal year
This undertaking was actually started in the previous fiscal year as numerous completed POs were classified as open. With the initial effort completed in 2011-12, the Department will now perform the procedure annually. It involves utilizing the Crystal Reporting feature of Lawson, which identifies open purchase orders and open balances and checking them against actual activity. Closing falsely classified 'open' PO releases needed funds unnecessarily reserved as well as more accurately monitors the fiscal year's expense totals.
New APS in-house claims adjusters streamlined insurance claim reimbursements
In the 2011-12 fiscal year, the District's Risk Management Division expanded to include in-house claims adjusters rather than continue to engage outside contract adjusters. M&O Managers now deal directly with APS Risk Management personnel with regard to work and materials that are covered by insurance. Support Services is no longer responsible for paying these invoices and more importantly the arduous task of successfully chasing down the reimbursements.
Estimating energy use (gas, electric, water and sewer) at all charter schools that are not independently metered and charging for use
Some independent charter schools are housed on APS property and don't have their own utility meters. Accordingly, they were previously not justly paying for their energy use. This has been rectified by Support Services and Ron Rioux, the Energy Conservation coordinator, calculating energy use based on similar size APS school campuses and charging the charters accordingly. As the charter schools decrease or increase in size, estimate adjustments are made. (Charters located on APS property also pay rent and/or land lease fees to the District.)
Created a new SchoolDude report to calculate work order labor hours performed by M&O personnel at charter schools
As it's important that charter school funds are used for their requested repairs (rather than monies taken from M&O's budget) a new SchoolDude Excel report, created by Arlene Chavez, now calculates all M&O personnel charter-related work order labor hours and materials used on jobs at charters. Utilizing Ms. Chavez's spreadsheets, Support Services tallied all M&O labor hours and M&O Warehouse materials used at charters going back three years and charged their accounts. The process will now be performed quarterly and reimbursements will be received on a timelier schedule. (M&O functions as a "contractor" to the charters and is reimbursed in-full for time and materials.)
Created a charter schools manual record keeping method
All M&O activity performed on behalf of charters was formerly maintained in a single hardcopy folder. But as work at the charters and the number of charters M&O is responsible for maintaining expanded, the unsophisticated system become too cumbersome and inadequate. A notebook was set up, separating each charter schools' 73 information (such as memo of understanding, budgets, pertinent e-mails, and other miscellaneous items) as well as a general information section applicable to all charter schools. While still not automated, the new system is more organized and efficient.
Increased the number of large purchase orders and reduced number of small POs
As the 2011-12 M&O budget was loaded early in the fiscal year, the Department was able to create all the new, larger, and more adaptable POs. Funds are now more easily and accurately reserved for vendors. Also, invoice accounting clerks assigned to designated vendor accounts are becoming more knowledgeable about their vendors and the services or materials they each provide. M&O has increased its purchase order encumbrances by 95%.
GOALS
Status of 2011-12 Fiscal Year Goals
It is a continuous goal to encumber more funds into larger (versus smaller) categories in both accurately identifying M&O's obligations to District projects as well as being more accountable in delivering the required services. Done; note last Highlight above.
Complete drafting task procedures (started in 2011) for each Support Services employee in preparation of finalizing a Department Procedures Manual. In progress. Organization folders created. Task will continue through the completion of the Manual expected in 2013.
Stay abreast of closing purchase orders. It will be less arduous since Manager has acquired access to a better PO report. Done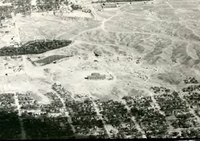 2012-13 Goals
Work with the M&O managers in strategizing and projecting needed funds for the next Capital Master Plan six-year budget cycle. It is expected that all eight departments will appeal for SB-9 funds. The Support Services Manager will also work with the Capital Fiscal Department in confirming that monies are available and M&O never goes over budget.
Create as many purchase orders as possible using the current budget and close out POs on a monthly basis, not just at the end of the fiscal year. This will eliminate unnecessary open POs on a timely basis.
Cross train personnel to become adept in all Department functions. Currently only one staff member knows the utilities management function and newer employees don't know how to process small purchase orders. Support Services will operate more smoothly and effectively, thereby serving all of M&O better.
Due to the Department running out of file space, staff will began scanning all invoices and store them electronically once they are paid and closed as well as scan old invoices stored in filling cabinets. Because APS Accounts Payable recently faced and completed the laborious task, M&O's Support Services can now easily and quickly find any vendor payment information online (password assessable). While the project can't be completed in fiscal year 2012-13, it will commence.