Support Services
Includes: budget management, invoice and payment processing, contract administration, utilities management, district-wide landline accounts, wireless management.
Billie Salas, Manager (26 years with M&O, manager 7 years) 10 employees
The Support Services Department is tasked with the administration of Budget Management; Invoice and Payment Processing; Contract Administration; and Utilities Management.
The Department Manager collaborates with the APS Finance Division, Procurement and Accounts Payable, as well as with the M&O Executive Director and seven other department managers, in overseeing M&O's fluctuating budget balance and expenses and administering the smooth operation of M&O finances. Budget sources include Operational funds to pay for salaries, services, materials, equipment, fleet fuel, and District wide utilities, in addition to Senate Bill 9 monies. Support Services' primary objective is managing Operational and SB-9 funds astutely and ingeniously. Operational funds are allocated annually, with no carry over options. SB-9 funding was created in the 1990s by voter approval and replenished only after each funding cycle (began as a three year cycle and is currently a six year cycle). SB-9 monies largely pay for contractor services and related materials and equipment. The 2012-13 fiscal year completed the final year in the six-year allocation cycle of Senate Bill 9 funds that was allocated $73,850,500 for all six years.
Unlike Operational funds that are returned to a reserve fund if not used by the end of each fiscal year, SB-9 funding carries over to the next year. Each year Support Services has unused dedicated funds from the former year's SB-9 funds in managing the new year's expenditures. This, however, does not infer that M&O is financially well padded; on the contrary, as the historical budget numbers below illustrate. Rather, it indicates the resourcefulness in M&O's use of SB-9 funds that provide more options (per procurement regulations) than do Operational dollars.
In observing strict procurement rules and procedures, the Department Manager and Executive Director assess and approve every M&O's invoice for payment processing through the Purchasing and Accountants Payable Departments. Support Services staff members strive to process invoices without delay in not creating avoidable work stoppages due to a backlog of payments to vendors. In the Department working efficiently, classroom activity is not impeded to the detriment of M&O's number one concern, APS students and their academic achievement.
In partnership with M&O Managers, the Support Services Department earmarks budget funds for substantial or critical projected projects, largely provided by contractors. In knowing the District's needs and Managers' upcoming priorities, Support Services can allocate funds proactively (with the Executive Director approval) rather than reactively so that schools' most serious repair or replacement needs are certain to be addressed. However,
reserving monies for unpredicted albeit certain breakdowns, approximately 35% of the budget, is equally prudent. In short, precise and tight allocation and management of funds avoids budget shortfalls and postponements of repairs that adversely affect the learning process due to classroom disruption. As demonstrated by the following historical figures, Support Services is unceasingly challenged by M&O's decreasing budgets but swelling square footage and diminishing staff.
Total M&O Budget Allocation Includes "Carry Over" Monies from Previous Fiscal Years
Highlights
Working with M&O leadership, strategize M&O budget distribution for new CMP six-year budget cycle
(beginning with 2013-14 fiscal year)
July 1, 2013 was the start of a new six-year Capital Master Plan budget cycle which allocated $78,100,000 SB-9 funds (in addition to Operational funds) to M&O through the 2018-19 fiscal year. The Support Services Manager worked closely with the M&O Executive Director and department Managers in projecting needed monies for this new six-year funding cycle, which included appealing for SB-9 funds to address schools' most dire repair or renovation needs. The prognostic exercise of reserving a dollar amount to each department is knotty, as six years of "tomorrows" can't possibly be known, but is nonetheless necessary in flexibly yet scrupulously blueprinting the use of finite funds.
Charter schools' maintenance budgets turned over to the schools
As charter schools don't have their own maintenance staff, APS' M&O Division has offered their services for repair needs. Through a memo of understanding, some charters give a percentage of their overall budget to M&O to pay vendors for repair related services and materials, in essence putting M&O in charge of their limited maintenance funds in addition to some of their repairs. The close of the 2012-13 fiscal year concluded this agreement with the charter schools; they are now responsible for managing their own funds and selecting and paying vendors directly — including APS' M&O — for materials and services. M&O is also working to wean the charters away from utilizing M&O as a maintenance contractor.
Created 144 purchase order encumbrances and reduced SPOs in streamlining purchase process
In meeting the Finance Division's goal to use more purchase order encumbrances for anticipated costs and fewer small purchase orders, the Department created 144 PO encumbrances in 2012-13. Creating larger POs (based on the expense history with specific vendors) enabled the Department to pay invoices against the PO, saving the time and effort of processing numerous requisitions/purchase order and SPOs. It made purchasing easier and fast tracked payments to vendors. Support Services is acclimating the M&O service departments to use SPOs for emergency needs only. This more streamlined and efficient approach to purchasing requires that all POs are closed at the end of each fiscal year, with the exception of those carried over for specific projects.
Smooth end of fiscal year close-out
Because M&O budget funds were loaded on time (by July 1), not necessarily a given, the closing out of the 2012-13 fiscal year was made much easier than in recent previous years. While the intense year-end financial close-out is a given, regardless of circumstances outside of the Department, a budget loaded on schedule greatly alleviated the already feverish level of year-end activity in Support Services. The Capital Fiscal Services Department works very hard to get this done for M&O.
Special Challenges / Issue
Transitioning workload to Manager and staff in preparation of retiring employees
Three skilled and long-time staff members will be retiring in 2014 and the impact is sure to be felt by the entire Department. The Manager is losing her back-up with the departure of the Utilities Technician; supervisory duties that have been shared will now be exclusively tasked to the Manager. And the loss of both the Utilities Technician and two other clerks will require a learning curve for the new replacement personnel that will affect all staff members; therefore there is a high priority for cross training Support Services personnel.

Goals
Status of 2012-13 Goals
Work with the M&O Managers in strategizing and projecting needed funds for the next Capital Master Plan six-year budget cycle. The Support Services Manager will also work with the Capital Fiscal Division in confirming that monies are available and M&O projects never go over budget. Done, see Highlight above.
Create as many purchase orders as possible using the current budget and close out POs on an as needed basis, not just at the end of the fiscal year. This will eliminate unnecessary open POs on a timely basis. Done.
Cross train personnel to become adept in all Department functions. Not done due to inadequate staff numbers. Goal moved to 2013-14.
Due to the Department running out of file space, staff will began scanning all invoices and store them electronically once they are paid and closed as well as scan old invoices stored in filling cabinets. The scanner was purchased however the process not started due to other priorities. Goal moved to 2013-14.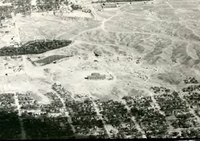 2013-14 Goals
Meet with M&O Managers in securing their encumbered requests for the 2013-14 fiscal year before July 1. Managers will be required to be very specific in the amount of each vendor's purchase order (within each Department's budget) in meeting their needs.
Hire and train a new Utilities Technician and fill two other vacancies due to retirements.
Cross train personnel to become adept in all Department functions. Currently only one staff member knows the utilities management function and newer employees need to be knowledgeable and thoroughly trained regarding all APS/M&O policies and procedures. Support Services will operate more smoothly and effectively, thereby serving all of M&O better.
Due to the Department running out of file space, staff will began scanning all invoices and store them electronically once they are paid and closed as well as scan old invoices stored in filling cabinets. Because APS Accounts Payable recently faced and completed the laborious task, M&O's Support Services can now easily and quickly find any vendor payment information online (password assessable). While the project can't be completed in fiscal year 2013-14, it will commence.