Fleet Maintenance
Includes: automotive, special equipment repair.
Dale Krezan, Manager (6 years with APS, recently appointed Manager of Fleet Maintenance) 14 Technicians and Support Personnel
Fleet Maintenance includes Vehicle Maintenance; Specialty Equipment Maintenance (small engine grounds equipment); Tire and Towing; Fuel Station; Lincoln Complex electric access gating and fueling systems maintenance; and point of contact for vehicle accident processing.
Fleet Maintenance provides and maintains safe and reliable vehicles and grounds maintenance equipment for use by the entire District. Its 1,000+ vehicles consist of cars used by administrative leadership personnel and APS Police; M&O service trucks, vans, heavy equipment including earth-movers, backhoes, loaders, road graders, snow removal equipment, and wreckers; and refrigerated trucks and cars used by Food Services. The District's grounds equipment, approximately 6,900 plus pieces, includes carpet cleaning equipment, rider and push lawn mowers, blowers, weed trimmers, hedgers, leaf blowers, chainsaws, golf carts, and other miscellaneous motorized equipment.
In addition to being certified auto and diesel mechanics, technicians hold a Commercial Driver's License (necessary to road test larger trucks in the shop for repair), and an Air Care Station certification for auto emissions testing. Emissions tests and certifications are conducted on-site only for APS fleet. Several of the mechanics are also trained welders. The highly qualified technicians work in a state-of-the art facility consisting of 26 bays and a fabrication Welding Shop. Off-site work is provided by the Tire Shop technicians who drive APS wreckers and offer roadside service repair.
The Fuel Station technician monitors the fueling system that dispenses approximately 1,000 gallons of gasoline and 500 gallons of diesel fuel daily to APS as well as CNM vehicles (reimbursed to the District). The Fuel Station also provides propane gas for roofing equipment, Materials Management forklifts, and equipment used in the Heavy Equipment and Masonry Shops, as well as to CNM. Fuel is provided at spot market pricing based on negotiated contract rates through the City of Albuquerque Contract for fuel. In support of a clean fleet, drivers can also power wash and vacuum their vehicles at the Station at any time during the duty day.
In addition to SchoolDude, the Department utilizes FleetVision, a "smart tracking" software management system that maintains vehicle data such as VIN and license plate numbers; maintenance records; "PM due" notification; and vehicle fueling history that includes quantity, date, and miles to the gallon. Fleet uses yet another software program that includes a security component to track all APS and CNM traffic entering and exiting Lincoln Complex during the off-business hours when gates are locked and the complex is secured.
Lastly, traffic accidents do happen and as the Department does not do body work, it is responsible for securing body repair cost estimates and coordinating the repair. The Department also schedules the APS driver for follow-up testing following an accident.
Highlights
Implemented PM schedule to ensure generators are operational at APS Data Center
The Data Center houses the Information Technology Division and the District's main computer server. Due to the magnitude of the Center's role in keeping APS' technology operational, Fleet personnel check diesel fuel levels in the generators on a monthly PM scheduled basis. In the case of a power outage, the generators are inspected immediately, regardless of the day or time, to ensure adequate fuel and operation are available to keep them functional. In addition, Fleet provides fuel for temporary generators rented by schools or the Electrical Department, saving the District delivery charges (fueled at the Fueling Station or at school sites).
Assisted Grounds Department in the purchase of tandem axel dump trucks
Fleet Maintenance personnel provided their expertise in assisting the Grounds Department Manager in the purchase of two large commercial dump trucks valued at $145,000 each. Fleet staff aided the Grounds Department in the selection of the vehicles and the Fleet personnel assisted Support Services in handling the purchasing detail and paperwork processing.
Implemented FleetVision and SchoolDude dual entry system
Before the 2012-13 fiscal year, the Department utilized the FleetVision software system rather than SchoolDude which lacks the ability to track and record activity specific to fleet and fuel control. SchoolDude provides expertise only in school operations and administrative management. Consequently, under FleetVision the Department's work orders and technician productivity were not properly tracked and online communication with an APS customer — who utilizes the SchoolDude software — was not feasible. As it was important to incorporate Fleet work order data into SchoolDude and continue to use FleetVision for its irreplaceable capabilities, performing dual entry into both systems is the only option at this time. The Division will continue to work with the vendor to see about integration of the new software programs.
The time intensive undertaking to enter all of Fleet's records into SchoolDude was started with four temporary employees engaged for three months to enter 2012-13 fiscal year FleetVision records into SchoolDude. Currently, one part-time temporary employee is assisting with the dual entry of all current fiscal year (2013-14) Fleet Department data into both SchoolDude and FleetVision. The Fleet Maintenance Supervisor opens a FleetVision work order and creates a SchoolDude WO. The temp employee then populates the SchoolDude work order with labor and materials information before closing out the SchoolDude WO.
New maintenance service contract for Lincoln Complex security and fuel systems saving $10,000 annually
The Department accepted a maintenance agreement with Trak Engineering, the provider of the security and fuel system, to service the keypads at the M&O (Lincoln) Complex automatic entry/exit security gates, two fuel pumps, and emergency key room (accessed to attain Master keys needed to perform after hours emergency work at school sites). At least one of the five keypads (costing $1,500 – $3,000 each) was being replaced about once a month. In addition, the District was replacing two of three modems (costing $450 – $535 each) every year. (The modems encode the "user key" data and converts data from modem to the computer system.)
A newly acquired contractor, Trak Engineering, provides online technical support and replaces equipment components (not the entire keypad or modem as was done by the previous contractor) as needed at a discounted rate. Trak Engineering also offered training to the Fleet Maintenance staff in changing parts out and troubleshooting common malfunctions; a considerable advantage over hiring a local repair contractor at $145 an hour. The new maintenance contract addresses anything that the Manager or Administrative Assistant is unable to fix at a cost reduction of 41.3% over the previous rates paid by the District. An estimated $10,000 was saved in the 2012-13 fiscal year.
Utilization of State of New Mexico contracts applicable to fleet is saving time and money
Approved state contractors are available for use to APS, a governmental entity. The collection of contractors generally provide the best pricing and many more choices while eliminating the time intensive bid process for M&O, as it has been conducted by the state. Utilizing the various contracts applicable to Fleet has expedited purchasing and budgeting for Fleet Maintenance and in a few cases other M&O departments.
Large grounds equipment now on a scheduled PM program
Rider lawn mowers and other pieces of large equipment are on an off-season (winter) inspection and repair PM schedule. All other grounds equipment used spring through fall is also inspected during the winter months.
Extended life of heavy equipment and vehicles
The Grounds Department had two depleted dump trucks that were ready for salvage, one of which was out of service for a year. The Fleet mechanics performed a complete overhaul of one truck, with an approximate value of $25,000 based on its age. The other unit required a difficult to identify water pump that rendered the unit un-useable. As it was purchased used from the military, the local Air Force Base was contacted to identify the appropriate water pump and the unit was placed back into service. In addition, an APS Police unit was spared from salvage with an engine replacement. The Department replaced many more engines and transmissions in 2012-13 over previous years, thanks to a team of highly skilled mechanics.
APS Transition Students assisting with review of the Parts Room inventory
Transition Students from the APS Transitional Education program are providing inventory data counts and housekeeping support with the Department's ongoing task of tracking parts stock and maintaining accurate records. Students assigned to Fleet tasks gain real on-the-job training in inventory count and safeguarding.
Participation in drafting District driving program policies continues
First specified in last year's Report, the Fleet Maintenance administrative staff continues to work with APS Risk Management and Human Resources in modifying the APS driving program policies and procedures. The program "flags" approved APS drivers regarding the need to meet upcoming annual updates and training requirements.
PM programs (on-going)
The Department provides four separate preventative maintenance schedules based on mileage in extending the life of the aging fleet.
Every PM work order and all repairs are performed to prevent major servicing at a later date. PM work improves gas mileage, reliability of fleet, and extends the life of vehicles.
A minimum of three (down from four due to needed manpower) PM work orders are scheduled every day in Fleet.
Special Challenge / Issue
Aging fleet is time and cost prohibitive
As stated above, the Department reduced Mileage Schedule PMs from four a day to three in the 2012-13 fiscal year. An aging fleet simply results in more frequent repairs and unfortunately often larger repairs or replacements — in spite of each vehicle's diligent PM history. Fleet Maintenance is approximately 30 days behind on the PM schedule due to the mounting reactive work orders to repair any one of the many high mileage vehicles in the fleet. A new Senate Bill 9 (SB-9) budget has earmarked funds specifically for new vehicle replacements in 2013-14, which will help with vehicle replacement of the aging fleet
Regardless of work load, top priority repairs are attended to immediately to facilitate uninterrupted service. APS Police units; Food Service trucks; and M&O heavy equipment and service vehicles are worked into the schedule in meeting critical District needs.
Goals
Status of 2012-13 Goals
While most features of FleetVision have a high level of accuracy, some require a thorough analysis and adjustment to better meet the Department's requirements:
• Work order control system utilized in scheduling vehicle preventive maintenance. Front desk procedures to 
  prioritize breakdowns and schedule preventive maintenance work will be modified. Weekly reconciliations
  are required to ensure that all work order requests are captured in the system and performed in a timely
  manner. Done.
• Reports available in FleetVision are being developed/modified to provide improved and more specific data.
  SchoolDude data entry will also be performed. Done.
Continue inventory adjustment of the Parts Room started in 2011-12. In progress and on-going.
Meet with all M&O Managers in reviewing usage of service vehicles and determine how underutilized vehicles can be reassigned to better serve the District and M&O departments. In progress.
Begin a planning strategy with the Capital Master Plan office to upgrade the M&O maintenance fleet. The successful voter supported passage of the Senate Bill 9 Mill Levy legislation will help upgrade about one fifth of APS maintenance vehicles by the end of the next six-year budget cycle. In progress.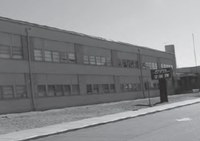 2013-14 Goals
Partner with Risk Management in the issuing of APS driver's licenses for all drivers of District vehicles on Lincoln Complex. (The necessary software and equipment was purchased in 2013.)
Implement a Lube Lane in the Mechanic Shop. One technician will be assigned the responsibility of a Schedule 1 (4,000 mile) inspection which includes oil and filter change, fluid check, and "light line" repairs (belts, wipers, etc). "Heavy line" repairs will be scheduled for repair.