Fleet Maintenance
Includes: automotive, special equipment repair.
Dale Krezan, Manager (5 years with APS, recently appointed Manager of Fleet Maintenance) 14 Technicians and Support Personnel
Fleet Maintenance includes Vehicle Maintenance; Specialty Equipment Maintenance (small engines); Tire and Towing; and Fuel Station.
The Department provides and maintains safe and reliable vehicles used by the District's management/administrative staff; M&O and other maintenance technicians; APS Police; APS Food Services (refrigerated trucks); and APS Materials Management (delivery trucks). The fleet inventory consists of more than 1,000 vehicles that include cars, service trucks and vans, earth moving equipment, trailers, backhoes, loaders, road graders, snow removal equipment, wreckers, and more.
Mechanics are required to hold a State of New Mexico Commercial Driver's License necessary to operate heavy equipment and an Air Care Station certification for auto emissions testing. All are highly skilled auto mechanics and diesel technicians and several are also trained welders. The highly experienced mechanics work in a state-of-the art facility consisting of 26 bays and a Welding Shop. Auto body repair is out-sourced.
Fleet Maintenance is also responsible for servicing grounds maintenance equipment consisting of 6,900+ pieces of machinery located throughout all schools, M&O departments, and other sites throughout the District. These include large commercial riding and push lawn mowers, weed trimmers, hedgers, leaf blowers, chainsaws, golf carts, utility vehicles, and other miscellaneous equipment.
The Fuel Station dispenses approximately 1,000 gallons of gasoline and 500 gallons of diesel fuel daily to APS and CNM vehicles. The Fuel Station also provides propane gas for roofing equipment, Materials Management forklifts, and equipment used in the Heavy Equipment and Masonry Shops and by CNM. (CNM reimburses APS for all fuel. The Fuel Station is not intended to be a profit center; it provides fuel at spot market pricing based on negotiated contract rates.) And to promote a clean fleet, drivers can power wash and vacuum their vehicles at the Station.
The Department utilizes FleetVision, a "smart tracking" software management system that maintains vehicle data such as VIN and license plate numbers, maintenance records, "PM due" notifications, as well as vehicle fueling that includes quantity, date, and miles to the gallon. The sophisticated system also tracks APS and CNM traffic entering and exiting Lincoln Complex after business hours and weekends when gates are locked and the complex is secured.
Highlights
PM program for small engine equipment launched
The number of grounds maintenance equipment has continued to grow, placing a greater demand on the small engine repair technicians and limited resources. The Department now schedules PM inspections during the fall/winter off-season for this equipment used primarily spring through fall, effectively reducing reactive work requests during peak seasons. Grounds commercial equipment is heavily used year round and is top priority for technicians in keeping this specialized equipment operational.
Extended life of several M&O service trucks and vans
Engines in trucks and vans that would have been salvaged were rebuilt extending their usefulness. These vehicles are used by M&O departments to help augment the M&O fleet.
Began a thorough review of the Parts Room inventory (in progress)
As the Parts Room had not been maximized and used efficiently due to budget cuts, tracking the stock has not been as tightly controlled as preferred. A newly implemented system identifies obsolete items that are discarded properly and frees up shelf space and resources for the needed inventory that are also identified. Correcting the stock records and controlling what comes in and goes out will appreciably improve the efficiency of work and thereby serve customers more quickly by having on-hand what is needed for vehicle repairs.
Conducted review of APS driver's license holders and corrected records
Retired and past employees who previously held an APS Driver's License were identified by M&O and confirmed by the Human Resources Division. Such individuals were purged from the Fleet schedules, thereby accurately adjusting the number of employees with Licenses, their driving records, their fuel use and Lincoln Complex access.
Update vehicle / driver listing (in progress)
In meeting the 2010 APS Internal Audit Fleet Findings, the Department is updating records indicating drivers of APS vehicles, the vehicle assigned to each driver, and access privileges, such as whether the car or service truck/van is a 24-hour access vehicle.
Developed and adopted vehicle donation policy
The District's general donation policy was not pertinent to accepting the donation of used vehicles for use by the District for different purposes, including instruction in auto mechanic classes. The newly drafted vehicle donation policy and procedures directive has been received and approved by the Board of Education.
Assumed management of APS Driver's License program for M&O
Formerly all APS Driver's Licenses were issued by Risk Management, however, Fleet Maintenance has taken over the APS Driver's License program for M&O employees and several other departments located at Lincoln Complex for practical and convenience purposes as well as control of fuel and Complex access. Fleet Maintenance has the same capability as Risk Management to access SAMBA and the Motor Vehicle Division system for review of drivers' records and background checks with regard to District and federal requirements.
"Re-implemented" driver citation checks through Department of Motor Vehicles
Also lacking due to a decrease in Fleet and Risk Management personnel was a systematic DMV assessment of APS drivers' records. The Department has corrected the issue and is up-to-date and systematic in checking the records of drivers operating District vehicles. Those drivers with a DUI citation, invalid license, or revoked license are identified in a timely fashion. APS driving privileges are immediately suspended and the appropriate department manager and Human Resources are notified and both address the matter.
Involvement in drafting driving program policies
Fleet Maintenance management is participating with Risk Management and Human Resources in revising District driving program policies and procedures. The updated driving program will "flag" approved APS drivers regarding the need to meet upcoming requirements including annual updates and training.
PM programs (on-going)
The Department provides four separate preventative maintenance schedules based on mileage in extending the life of the aging fleet.
A complete inspection is performed with every PM work order and all repairs are performed to prevent major servicing at a later date ("pay me now or pay me more later"). PM work improves gas mileage, reliability of fleet, and extends the life of vehicles.
A minimum of four PM work orders are scheduled every day in Fleet Maintenance.
Special Challenge / Issue
Aging fleet is time and cost prohibitive
Replacing the District's aging fleet is a priority and a challenge due to limited District funds. Maintenance costs are escalating as the fleet gets older and requires larger repairs, such as engine and transmission replacements. While the majority of work continues to be preventative maintenance, reactive work orders are inching up in keeping the old high-mileage fleet on the road and operational. Reactive work orders typically require longer periods of Shop time and reduce the availability of mechanic manpower to perform preventative maintenance.
A large number of vehicles in the fleet have mileage in excess of 200,000. During the 2011-12 fiscal year, some vehicles were retired from service due to major traffic accidents or breakdowns, and many reached the point that repair costs far exceeded their value. The net result is a shrinking fleet and some vehicles being used for other than their original intended purpose when purchased, and others used for scrap auto parts.
The Department's current funding is based on Master Plan assessments and projections. Discussions between M&O leadership and the APS Capital Master Plan Department have started; new Master Plan discussions will continue during planning phases. Until the new Master Plan program is in place and funded, more time, effort, and fuel will be required to maintain the existing aging fleet.
GOALS
Status of 2011-12 Goals
The Department has utilized FleetVision software rather than SchoolDude as SchoolDude does not have the capability to track and record activity specific to fleet and fuel control. Consequently, the Department's work orders are not included in the M&O production totals. With some changes, the Management team will complete the transition of work order tracking, administrative functions, personnel records, and parts inventory from FleetVision to SchoolDude. In progress. All work is being tracked in SchoolDude and tire repairs are converted to FleetVision to capture inventory costs. As it is not possible to use SchoolDude for Fleet Maintenance Department work orders without losing the many necessary features that tie history of vehicles, parts usage (inventory), fuel usage, and mileage to each vehicle, both systems will be used to track all work (dual entry). FleetVision is undoubtedly better suited for vehicle maintenance, however SchoolDude is expediently tied to school sites and other M&O departments as well as better suited for future planning.
Address the remaining Department organization improvements directed by an APS Internal Audit conducted in 2010:

Obtain outstanding titles to vehicles and amend records procedures. Done.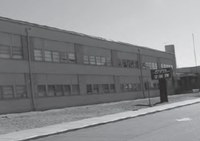 2012-13 Goals
While most features of FleetVision have a high level of accuracy, some require a thorough analysis and adjustment to better meet the Department's needs:

Work order control system used to schedule vehicle preventative maintenance. Front desk procedures to prioritize breakdowns and schedule preventative maintenance work will be modified. Weekly reconciliations are required to ensure that all work order requests are captured in the system and performed in a timely manner.
Reports available in FleetVision are being developed/modified to provide improved and more specific data. SchoolDude data entry will also be performed.

Continue inventory adjustment of the Parts Room started in 2011-12. The review will determine the most cost effective means to utilize this resource.

Periodic accounting of inventory will include a reorganization of stock.
Obsolete inventory will be purged (per District policies).
An improved check-out process will be implemented to better track loaned out equipment that is used by the Department and other M&O personnel.

Meet with all M&O Managers in reviewing usage of service vehicles and determine how underutilized vehicles can be re-assigned to better serve the District and M&O departments.
Start strategizing with leadership to update the M&O maintenance fleet during a six-year budget cycle beginning with 2013-14 fiscal year. Success is contingent on the results of the February 2013 Senate Bill 9 Mill Levy Election. When voters support passage of the legislation, it will update about one fifth of APS maintenance vehicles by the end of the six-year budget cycle.