The Online Silent Auction
The 2018 Online Silent Auction is open July 12-19, 2018

The 2018 Online Silent Auction is sponsored by Concentra and allows anyone and everyone to take part in a virtual fundraising event!  Proceeds from the sale of the auction items will benefit the grant programs of the APS Education Foundation, funding innovative programs in our schools to help students succeed. 
To participate is simple!  Then click "Start Bidding" on the top left corner of the page.  You will be directed to create a bidder account and then you can fully access the auction and bid on the pieces you want to take home!  
Click on the button below to access the bidding page!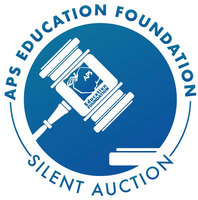 How to Bid
By providing your mobile number, you will receive a text to let you know you've been outbid, so you don't have to stare at the bidding page on your computer or phone (unless you want to)! 
Search for packages by name or number using the magnifying glass, or by category under the menu

You can Bid to the next increment or Bid More than the next increment

If you choose to Bid more, you can choose to set your Max Bid.  If your max bid is the highest, the system will automatically bid in your favor until you are outbid or the auction closes

To "watch" a package, select the star icon

To find packages with no bids, select No Bids under the menu

To view the packages you are bidding on, click the menu and select Bids

To view the packages you are watching, click the menu and select Favorites

To get back to the main screen, click the house icon
This year's auction closes on Thursday, July 19, 2018 at 6:30pm
The APS Education Foundation, our Board of Directors and our volunteers would like to thank the numerous individuals and businesses who donated products and services this year to support our students!  
There are currently no items in this folder.