Best In Class

 2018 Best In Class Winner Results 
This is an honor reserved for educators, administrators and project leads who were awarded Foundation grants and took that investment to pave the way for a successful future for their students.  There were three nominees, and the community had a chance to vote for the grant project to win!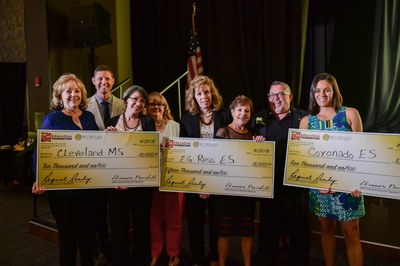 First Place, E.G. Ross Elementary School, receives $15,000
Second Place, Cleveland Middle School, receives $10,000
Third Place, Coronado Elementary School, receives $5,000
To learn more about each finalist and their award winning projects -  Please click on their name!
Cleveland Middle School came in second place for Best In Class

Coronado Elementary School came in third place for Best In Class

E.G. Ross Elementary School is the 2018 Best In Class Winner