APS Education Foundation
The APS Education Foundation is a 501 (c)(3) non-profit organization established for promoting private support of the district and its students. In partnership with Albuquerque Public Schools, we promote and garner financial and in-kind resources to provide students with the opportunity to succeed. We also mobilize resources and develop community partnerships to support excellence in APS.
Contact Information
Physical Address:
6400 Uptown Blvd. NE Suite 630 East Albuquerque 87110 Map
Phone: (505) 881-0841
Fax: (505) 872-8861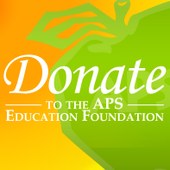 Support APS
SupportAPS.org, the APS Education Foundation's online fundraising tool for individual classroom needs, is going to the next level.
SupportAPS is partnering with ClassWallet as a way to help individual teachers work with parents, friends and their social media networks to raise money for individual classroom projects. It will make it easier for teachers to create and manage fundraising campaigns – with no fees.
---
The APS Education Foundation has a simple goal: We want to help improve the futures of the district's 89,000 students.
Easy to say, tougher to do.
But that's the reality for all worthwhile causes: Good things rarely come easily, or quickly.
But since 2010, the Foundation has found success. We have engaged our community, connected educators to the business world, honored some of the greatest kids in the United States.
Do we do that by raising money? Absolutely. But just as important, we help raise awareness about the good things and great people who are in our schools every day. Teachers. Support staff. Community volunteers. Administrators. And most of all, always above all – students.
We are proud of the kids in Albuquerque, and we believe community can help build the best urban school district in America. We know it's possible, because APS students lead companies throughout our city – and are part of the great institutions in America. An APS student has flown in the Space Shuttle, played in the Super Bowl, saved the lives of our troops overseas.
An APS student in 2014 won the Milken Foundation Award – the highest honor a teacher can receive (other than the thanks of his or her students). And that teacher, Andy Cook, is teaching at the school from which he graduated.
Bottom line: The Foundation needs your support. But we know your support pays off.
---

The APS Education Foundation is expanding its Horizon Campaign with a new name and a bigger mission. It's called Broader Horizons. Learn more...
---
Initiatives
Toward our goal of academic success, the Foundation has created a variety of initiatives that will supplement key programs in need of your help. Among them: Fine Arts, Literacy and Science / Technology / Engineering / Math. The most public of these efforts is our Horizon Campaign, a fundraising effort which has raised more than $1 million in cash, in-kind donations and pledges since being instituted in the fall of 2010. But our efforts don't end there. The next evolution of Horizon, which begins in the fall of 2014, is called Broader Horizons. Within that, we'll stay true to in-classroom granting throughout the district, but also expand to help with school needs with block grants and also help with basic needs.
APS Education Foundation News